Office of the Registrar
Revised: December 8, 2017
FERPA Training for Employees
This tutorial includes a brief overview of the rules governing students' rights and the release of education records as provided for in the FERPA regulations.
Introduction
The Family Educational Rights and Privacy Act (FERPA) of 1974 (20 U.S.C. § 1232g) (also called the Buckley Amendment) is a Federal law that:
affords students the right to have access to their education records
the right to seek to have those records amended
the right to consent to the disclosure of personally identifiable information from education records, except as provided by law
Who Must Comply with FERPA?
FERPA applies to schools that receive funds under any program administered by the U.S. Secretary of Education.
Who Must Complete FERPA Training?
All LSUHSC-NO faculty and staff are required to complete FERPA training annually.
All LSUHSC-NO students must acknowledge a notice of their rights under FERPA annually.
Why Do I Need To Take FERPA training if I Don't Handle Student Records?
LSUHSC-NO faculty and staff are granted access to a great deal of protected and restricted information through the University's integrated databases.
As a recipient of federal funds, LSUHSC-NO is required to protect the confidentiality of education records in accordance with the FERPA requirements.
LSUHSC-NO has developed an on-line training program to ensure consistent observance of these requirements.
Why Comply with FERPA?
It's the law.
Failure to comply could result in the withholding of federal funds including student financial aid.
Lawsuits caused by violations cost a lot of time and money.
It is our ethical responsibility to hold education records in confidence in order to protect their privacy.
What are Education Records?
Education records are records which are directly related to a student and maintained by LSUHSC-NO or by a party acting for LSUHSC-NO, which contains personally identifiable information.
Personally Identifiable information means data or information which includes:
The name of the student;
The names of the student's parent(s), or other family members;
The student's campus or home address;
A personal identifier (such as a social security number or student number);
Other indirect identifiers, such as the student's date of birth, place of birth, and mother's maiden name;
A list of personal characteristics or other information which would make the student's identity easily traceable.
Education records include any records in whatever medium that are in the possession of any school official, not just those records contained in the student's permanent file.
Be Aware!
The contents of an education record may appear in a variety of forms and media such as:
Handwritten document
Information displayed on a computer screen
Print out
Image
Flash memory (thumb drives, SD cards, etc.)
External hard drives
Cloud storage services (e.g. Microsoft One Drive, Apple iCloud, Google Drive, etc.)
Magnetic tape
Film
Diskette
Examples of Education Records
Graded papers/Grades
Information related to students on a computer
Class lists/reports with names and social security numbers
Students' schedules
Education Records Do NOT include:
"Sole Possession" notes- notes made by one person as an individual observation or recollection, are kept in the possession of the maker, and are only shared with a temporary substitute. Please note:

Notes taken in conjunction with any other person are not sole possession notes (counselor's notes, interview notes).
Sharing these notes with another person , or placing them in an area where they can be viewed by others makes them "education records" and subject to FERPA.

Records of law enforcement or campus security at LSUHSC-NO, subject to certain exceptions
Records relating to individuals who are employed by the institution, which are:

Made and maintained in the normal course of business.
Relate exclusively to the individual in the individual's capacity as an employee; and
Are not available for use for any other purpose.

Records relating to treatment provided by a physician, psychiatrist, psychologist or other recognized professional or paraprofessional and disclosed only to individuals providing medical treatment.
Records of LSUHSC-NO that contain information about an individual obtained only after that person is no longer a student at LSUHSC-NO (e.g. Alumni Records).
Financial information submitted by parents.
Who is a "Student" under FERPA?
A student for the purposes of FERPA is any individual who has been admitted and is enrolled. If a student has not yet enrolled or not in attendance, then a FERPA "education record" has not begun. Additionally, individuals never admitted to the institution do not have an "education record."
Students' Rights
FERPA gives students the following rights:
To consent to the disclosure of their education records
To inspect and review their education records within 45 days of request
To seek amendment of their education records
To file a complaint with the Family Policy Compliance Office in Washington, D.C.
Right to Consent to Disclosure of Education Records
Education records are considered confidential and may not be released without the written consent of the student, unless a FERPA exception applies. Implied consent or verbal consent is NOT allowed under FERPA.
Disclosures Made to Parents Without Written Consent of the Student
The following disclosures can be made to parents' of students without a student's prior written consent:
Disclosures to parents' of a dependent student, as defined in the IRS Code.
Disclosures to parents in connection with a health or safety emergency when the knowledge of the information is necessary to protect the health or safety of the student or other individuals.
Disclosures to parents' of a student at LSUHSC-NO regarding the student's violation of any Federal, State or local law, or of any rule or policy of the University, governing the use or possession of alcohol or a controlled substance if:

LSUHSC-NO determines that the student has committed a disciplinary violation with respect to that use or possession; and
The student is under the age of 21 at the time of the disclosure to the parent.
Disclosures That Do Not Require Written Consent of the Student
Disclosure of education records can be made without the written consent of the student for the following reasons:
To LSUHSC-NO officials and faculty who have a legitimate educational interest (need to know to fulfill official responsibilities).
To other educational institutions in which the student seeks to enroll.
To certain federal and state educational authorities.
To institutions or organizations from which the student has applied to for or received financial aid.
To accrediting agencies.
To organizations for use in developing, validating, or administering predictive tests, administering student aid programs, and improving instruction
To courts of law in response to court order or subpoenas.
To appropriate parties in connection with health and safety emergencies.
To the alleged victim of any crime of violence or non-forcible sex offense.
The disclosure may only include the results of any disciplinary proceeding conducted by the University against the alleged perpetrator of that crime.
Additionally, certain information called directory information can be released without the written consent of the student.
What is Directory Information?
At LSUHSC-NO, directory information is defined as follows:
Student's name, local address, and telephone number
Student's home address
Student's E-mail Address
Date/place of student's birth
Student's major field of study/classification
Student's participation in officially recognized activities and sports
Dates of student's attendance
Enrollment Status
Degrees, awards, and honors received by student
Expected graduation date
Planned post-completion placement (e.g. AAMC match)
The most recent previous educational institution attended by the student
Release of Directory Information and Education Records
Please forward all inquiries for student information and/or education records to the LSUHSC-NO Office of the Registrar. A student must submit a written request to the LSUHSC-NO Office of the Registrar no later that the 10th day of the academic term to prevent release of directory information to ensure proper handing of education records and compliance with a student's right not to have directory information released.
Right to Inspect and Review Education Records
Students must be granted access to inspect and/or review their education records.
Access must be provided within a reasonable period of time, but in no case more than 45 days from the day LSUHSC-NO receives the request for access.
While FERPA grants a student the right to access/inspect their education records, the Act does not provide the right to obtain a copy of those records, except in limited circumstances.
Right to Seek Amendment to Education Records
If a student believes that any information in his/her education record is inaccurate, misleading, or in violation of their privacy rights, he/she may request in writing that LSUHSC-NO amend the record. LSUHSC-NO shall decide whether to amend the record as requested within a reasonable time after the request to amend is received.
Recommendation Letters
In order to include non-directory information in a recommendation letter, the faculty or staff member must obtain written consent from the student.
A student will also have a right to access a copy of the recommendation letter.
A student may waive, in writing, his/her right of access to confidential recommendations
Respecting admission to any educational agency or institution;
Respecting an application for employment; and
Respecting the receipt of an honor or honorary recognition.
However, the waiver shall apply only if:
The student is, upon request, notified of the names of all persons making confidential recommendations and
The recommendations are used solely for the purpose for which they were specifically intended.
Waivers may not be required as a condition for admission to, receipt of financial aid, or receipt of any other services or benefits from the agency or institution.
If LSUHSC-NO decides not to amend the education record as requested, it shall inform the student of its decision and of his/her right to a hearing.
Right to File a Complaint
Anyone who believes that LSUHSC-NO has failed to comply with the requirements of FERPA may contact:
The LSUHSC-NO Office of the Registrar
The LSUHSC-NO Privacy Officer in the Office of Compliance Programs; or
File a complaint with the U.S. Department of Education.
Family Policy Compliance Office
U.S. Department of Education
400 Maryland Avenue, SW
Washington, DC 20202-5901
Basic Rules to Remember
As a faculty and staff member, you have a responsibility to protect the education records in your possession or that you may encounter.
Education records are considered confidential and may not be released without written consent of the student.
"Directory Information" is information that is considered public and can be released without written permission unless the student opts to withhold.
If you are ever in doubt…

DON'T GIVE IT OUT!!!!!!

Contact the LSUHSC-NO Registrar or the Privacy Officer.
Faculty and Staff Responsibilities
Be aware of what is in your work area. Is there any student information which may need to be handled in a secure way?
Graded papers/Grades
Student information displayed on your computer screen
Class lists/reports with names and social security numbers
Students' schedules
LSUHSC-NO faculty and staff are granted access to a great deal of protected and restricted information through the University's integrated databases. LSUHSC-NO faculty and staff must show a legitimate educational interest (meaning need to know to fulfill official responsibilities) as part of their role in the University to access a student's education record.
The consequences of how faculty and staff handle, or mishandle education records can result in disciplinary action up to termination of employment and possibly loss of federal funds for violations of FERPA.
How Can I Avoid a FERPA Violation?
Do not use a student's social security number in any public manner.
Do not leave graded tests in a stack for students to pick up by sorting through the papers of all students.
Do not circulate a printed class list with student name and social security number or grades as an attendance roster.
Do not discuss the progress of any student with anyone other than the student (including parents) without the consent of the student.
Do not provide anyone with lists of students enrolled in your classes for any commercial purpose.
Do not provide anyone with student schedules or assist anyone other than university employees in finding a student on campus.
Common Questions
Hover your mouse over or tap your finger on the box below to see the right answer. (Tap on any picture to make the answer disappear.)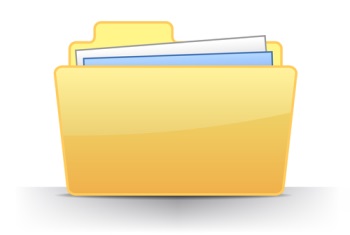 A student requests to review his/her file. Is the University required to allow the student to review his file?
Yes
No
LSUHSC-NO cannot remove any documents related to the requesting student from the files before the review. However, the student's file should be reviewed and information on any other students contained in the file must be removed/redacted before the requesting student views the file.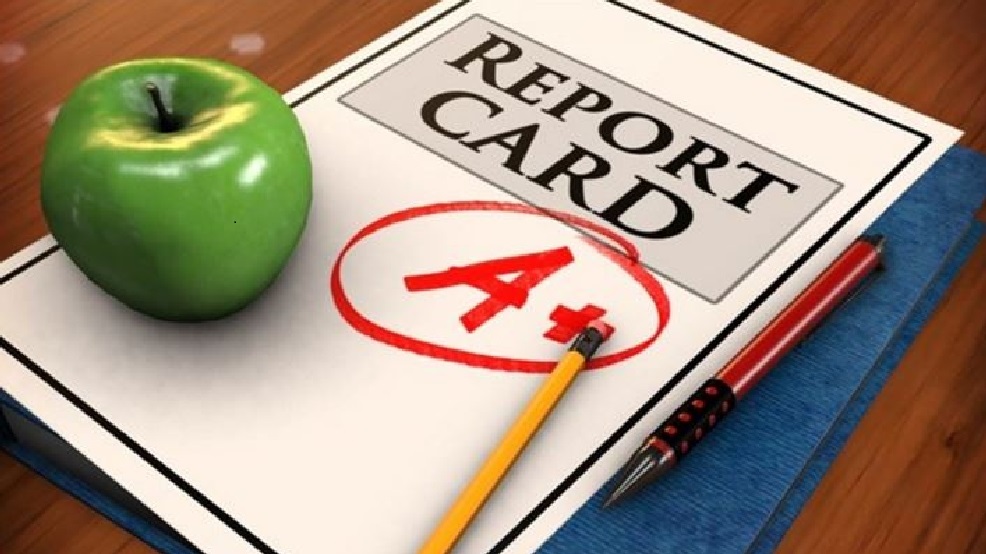 Can student grades be posted by Social Security or Name?
Yes
No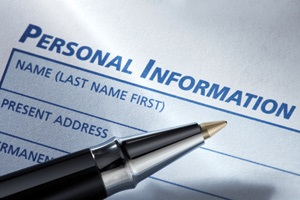 Can I include non-directory information in a letter of recommendation for a student?
Yes
No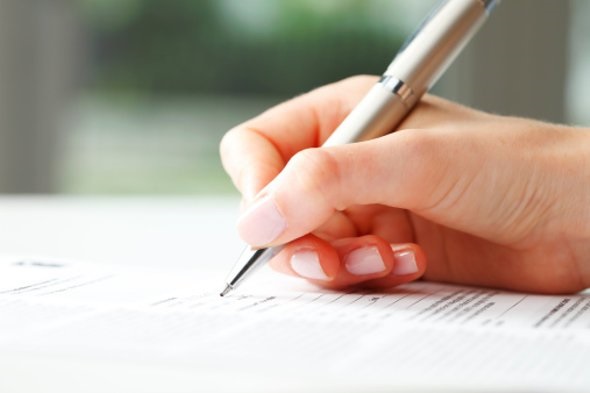 Are notes taken by the interviewer during interviews with individual students considered "sole possession" notes, if the notes have not been shared with anyone?
Yes
No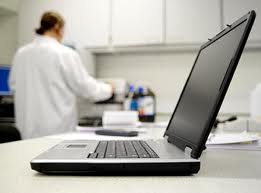 If an unauthorized person retrieves information from a computer screen that was left unattended, is LSUHSC-NO responsible?
Yes
No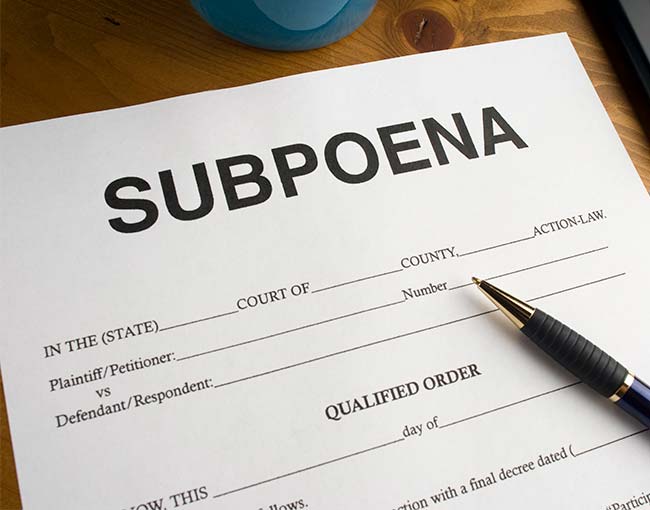 LSUHSC-NO gets a subpoena for education records of an LSUHSC-NO student from a state court in Texas, does the University have to respond to the subpoena?
Yes
No
Additionally, FERPA requires that the University notify the student that their information is being requested pursuant to a subpoena. Should you have questions regarding subpoena validity and valid service of process, contact LSUHSC-NO Legal Counsel.
Getting Help
If you have any questions, please contact the Office of the Registrar by:
or contact the Office of Compliance Programs by: