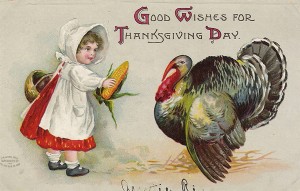 Both the Isché and Dental Libraries will be open their normal hours on Sunday, Monday and Tuesday (11/23, 24 and 25) of Thanksgiving week.
On Wednesday, the Isché Library will close at 6 pm and the Dental Library will close at 5 pm. Both Libraries will remain closed from Thursday, November 27th through Saturday, November 29th.
The Libraries will reopen on Sunday, November 30th; Isché will reopen at 1:30 pm and Dental at 11:30 am.
Happy Turkey Day!