Sunrise threw standard protocols out of the window. With that many patients, you have to adapt.
To save precious time, nurses circumvented paperwork filling their pockets with O-negative blood and intubation drugs.
It was all hands on deck, and people were pressed into service, some doing jobs not traditionally theirs. Anesthesiologists helped provide nursing care and nurses took on a larger triage role.
An important lesson shared came from MacIntyre. "We didn't do ATLS (advanced trauma life support). We did military triage and tactical combat casualty care, and that's why we were successful."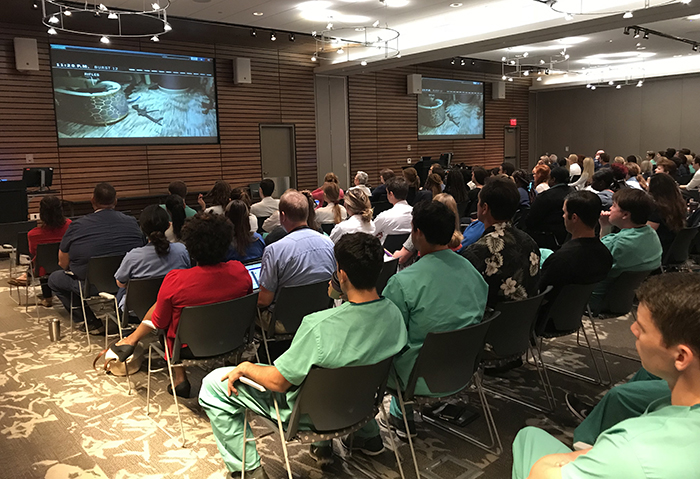 The Las Vegas team shared what they learned about smaller things that can loom large. Simply raising the head on empty stretchers can prevent having to reposition critically wounded patients loaded the wrong way, something MacIntyre had to handle by himself.
Calm teamwork and heart also contributed to Sunrise's success in managing such a large number of critically injured patients at once. Sondereker described a calmness through the chaos and a camaraderie as they all worked their hearts out.
Sunrise surgeons performed 58 surgeries in the first 24 hours, 83 altogether.