IMPORTANT:  Microsoft Teams will replace Skype for Business on August 5th.
Learn more about this change here.
If Skype for Business is not already installed on your LSUHSC computer, please see your local supporter to get the software installed. If you are setting up Skype for Business on a personal computer or a mobile device please see installation instructions for Office Pro Plus.
Configure Skype for Business for Office 365
After Skype for Business is installed, start it by clicking the Skype for Business  icon

Enter your email address as your Sign-In address. Click Sign in. The client should automatically login using your credentials, however, if you're off campus you may need to provide your password.  Once connected Skype for Business will display your availability and saved contacts.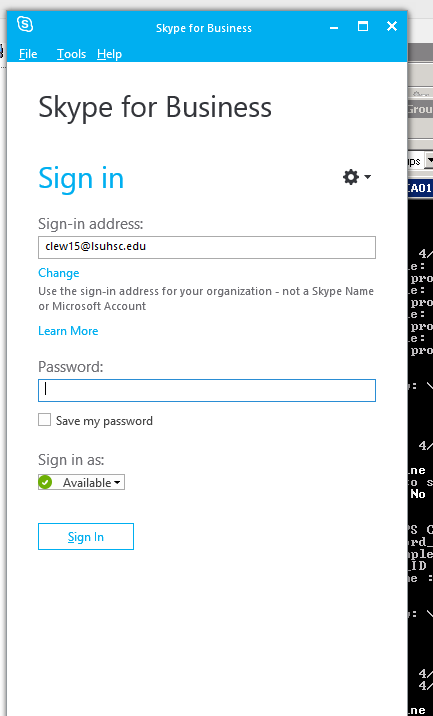 You are now signed into Skype for Business!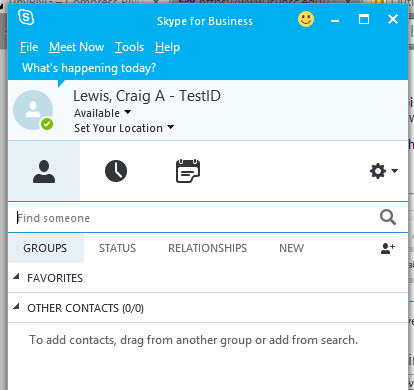 See tutorial for Creating a Lync Meeting.