IMPORTANT:  Microsoft Teams will replace Skype for Business on August 5th.
Learn more about this change here.
How to present your desktop in a Skype for Business meeting and how to take control of a remote desktop.
Start  Skype for Business.
Create a new Meeting or right click the person you want to meet with and choose "Send an IM," "Call," or "Start a video call."
In this case I right clicked Craig Lewis and chose "Send an IM."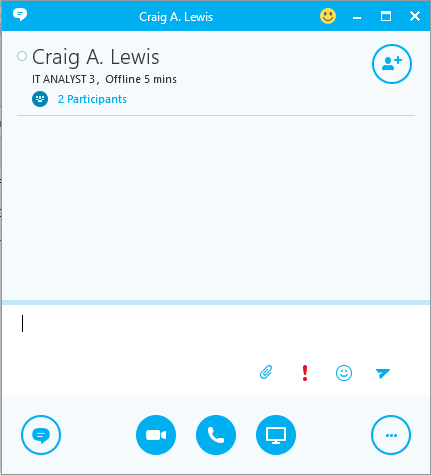 I ask Craig if he will share his desktop. Over at Craig's end of the connection, he cheerfully complies. Here is his instant message conversation with me. This is what it looks like when he clicks on the monitor icon. This shows that as presenter  he can share his desktop among other content he might choose to present.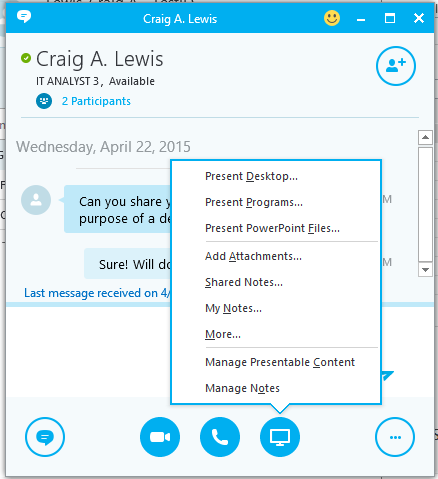 Craig clicks on Present Desktop and the following warning is presented to Craig: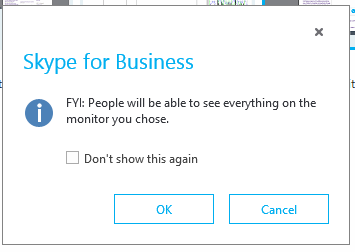 and Craig clicks OK. Now at my end of the connection, my Instant Message conversation now indicates that Craig is sending meeting content and I click Accept Meeting Content to accept the meeting content.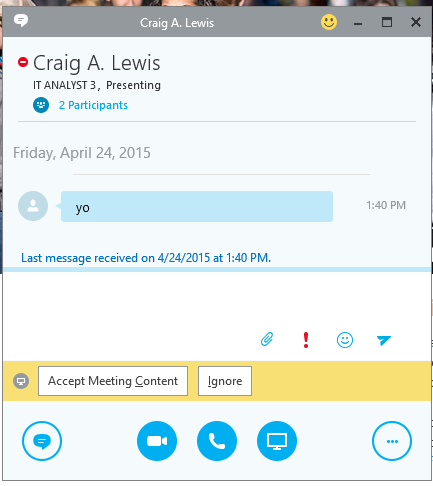 Now I can see Craig's desktop. He has shared his primary monitor with me. Because I want to control his machine, I click request control at the top of the screen.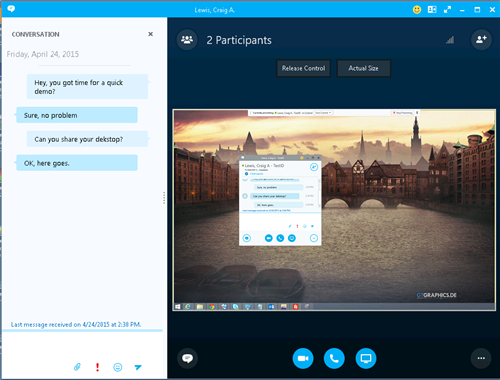 Now at the top of Craig's monitor is the following dialog requesting that he give me control of his desktop. When Craig clicks yes, I now have remote control of his desktop. 

When I move my cursor, the cursor moves on his computer. I can thereby use my view of his desktop and control of his mouse cursor to assist, investigate or repair his computer system via remote control. To stop this, Craig can simply press "Stop Presenting."