Team Up™ Faculty Facilitators
Since we are teaching such a vast array of students, it is important to have faculty representation from every school and program. Facilitator presence and participation in the development of learning activities as well as in IPE activities is a foundational component in supporting student learning outcomes.  Nearly every school was represented during the planning process of each activity/case study, and we have representation from each School during Team UpTM sessions. The Center for Interprofessional Education and Collaborative Practive offers training sessions which provide introductory-level knowledge and skills on IPE facilitation.  All Team UpTM facilitators must attend the introductory training session.
*Faculty who are engaged in Team UpTM should include participation on dossiers for promotion.
---
Year 1, Session 1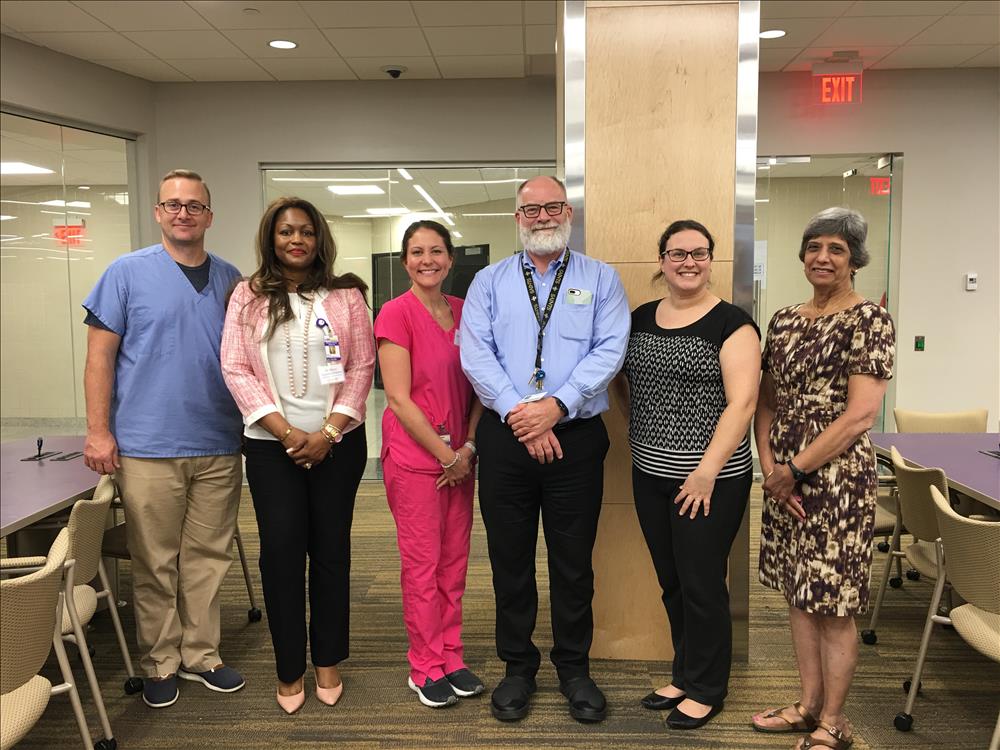 (from left to right) Dr. Shane Sanne (SOM), Dr. Allison Augustus-Wallace (SGS), Mrs. Tricia Barker (SOD), Dr. Charles Coleman (SOM), Mrs. Heather Abadie (SOD), Dr. Meher Banajee (SAHP); not pictured Dr. Henry Nuss (SPH)
Year 2, Session 1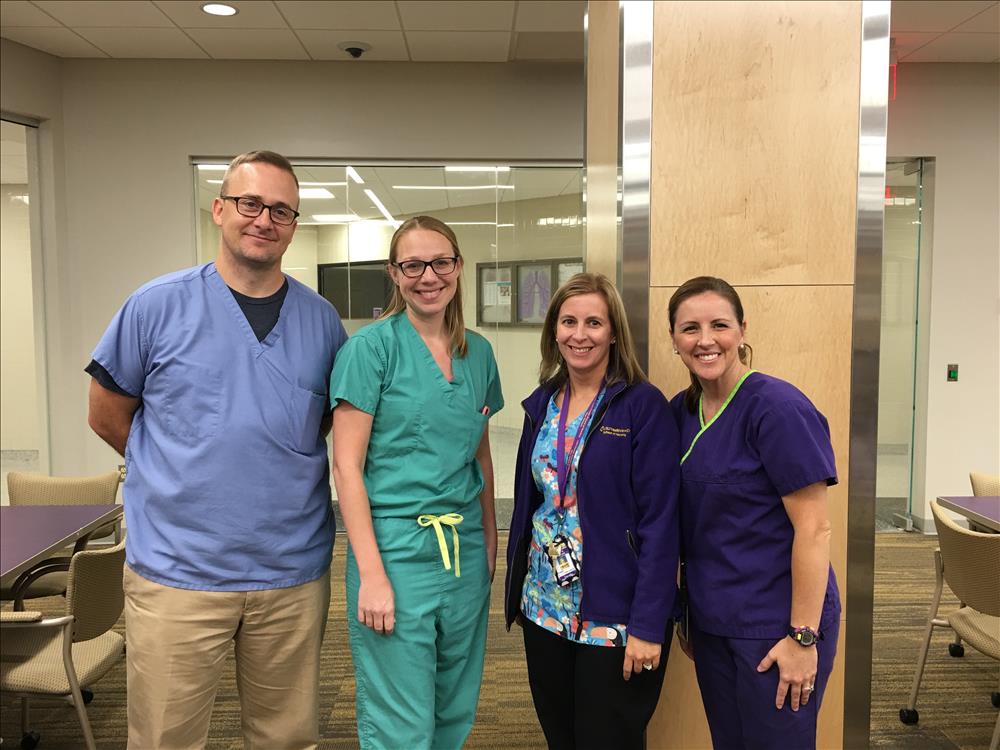 (from left to right) Dr. Shane Sanne (SOM), Dr. Christy Mumphrey (SOM), Mrs. Kristen Ramsey (SON), Mrs. Heather Allen (SOD); not pictured Dr. Henry Nuss (SPH), Mrs. Amber Weydert (SAHP), Dr. Julie Tipton (SON), Dr. Stefany Primeaux (SGS)
Year 1, Session 2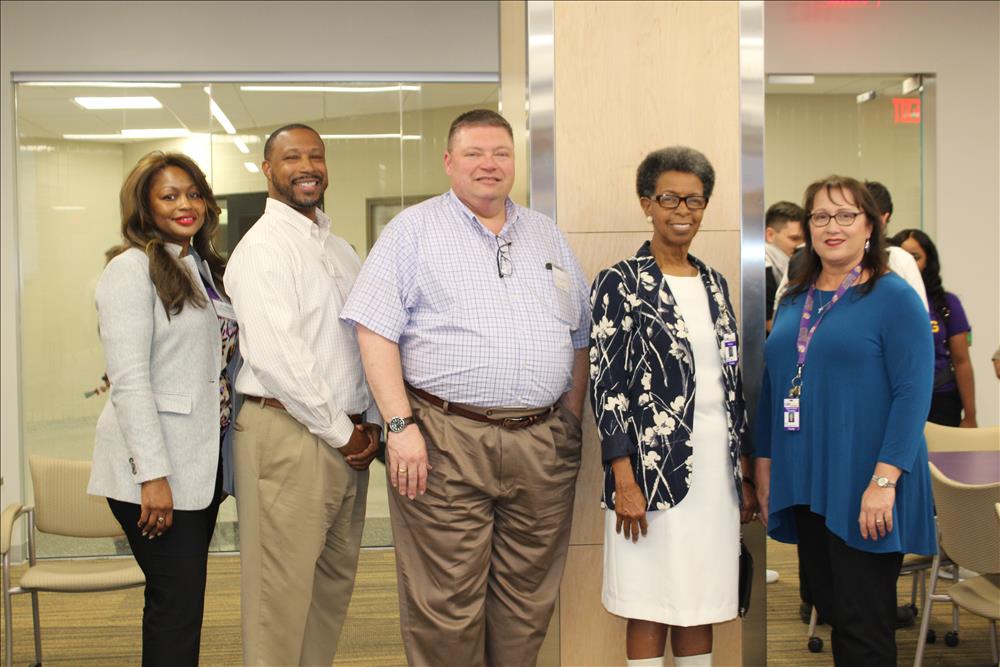 (from left to right) Dr. Allison Augustus-Wallace (SGS), Mr. Michael Celestin (SPH), Dr. Larry Bates (SOD), Dr. Celeste Carter (SON), Dr. Lisa Harrison-Bernard (SGS); not pictured Mr. Stephen Yancovich (SAHP), Dr. Robin English (SOM)
Year 2, Session 2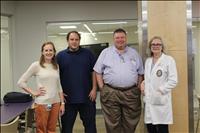 (from left to right) Dr. Jessica Patrick-Esteve (SOM), Dr. Scott Edwards (SGS), Dr. Larry Bates (SOD), Dr. Grace Athas (SGS); not pictured Dr. Andy Pellett (SAHP), Ms. Colette Baudoin (SON), Mr. Michael Celestin (SPH)
Year 1, Session 3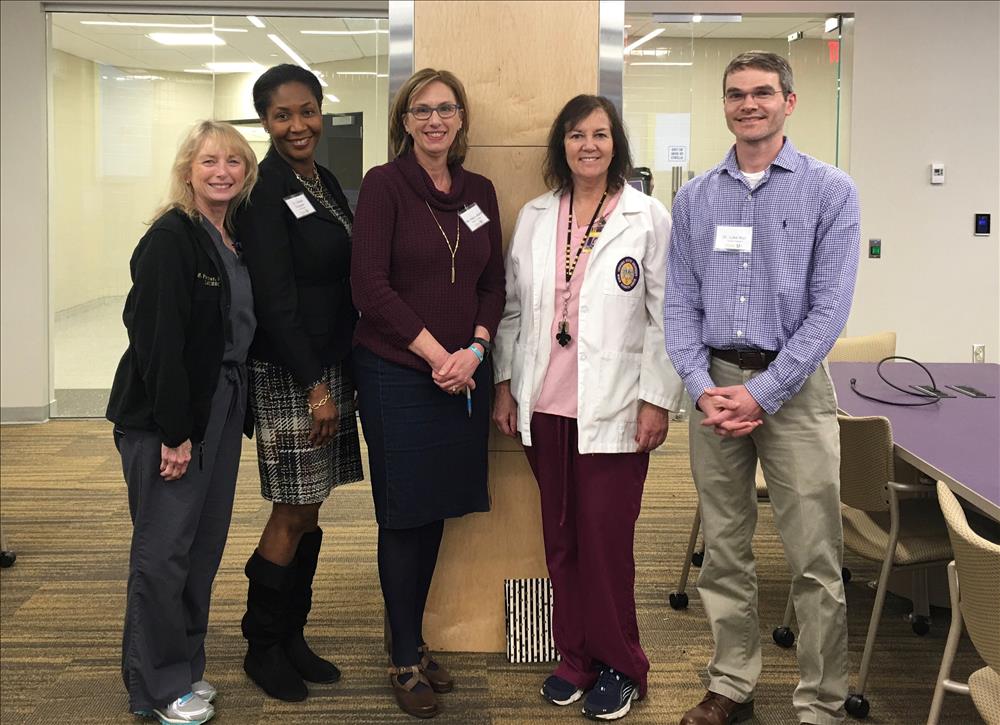 (from left to right) Ms. Suzanne Farrar (SOD), Dr. Tekeda Ferguson (SPH), Ms. Helena Midkiff (SAHP), Ms. Maureen Spring (SON); Dr. Luke Wall (SOM); not pictured Dr. Jeffery Hobden (SGS)
Year 2, Session 3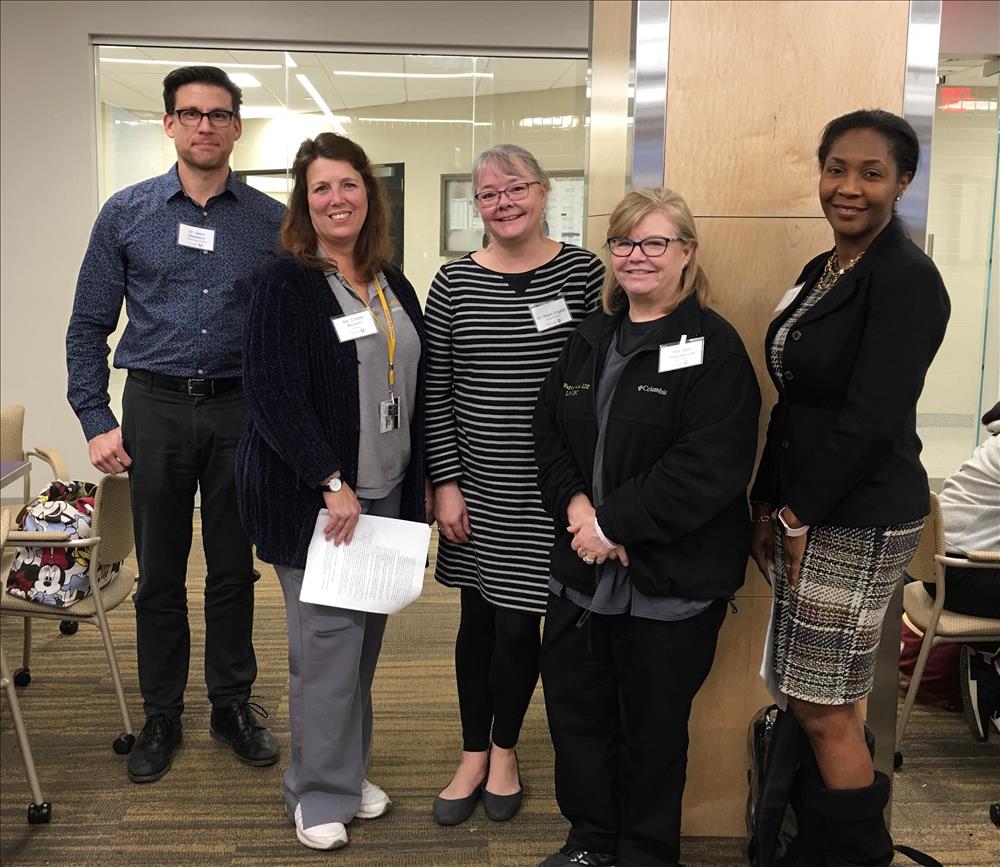 (from left to right) Dr. Jason Middleton (SGS), Ms. Colette Baudoin (SON); Dr. Robin English (SOM), Ms. Geri Waguespack (SOD), Dr. Tekeda Ferguson (SPH)
Year 1, Session 4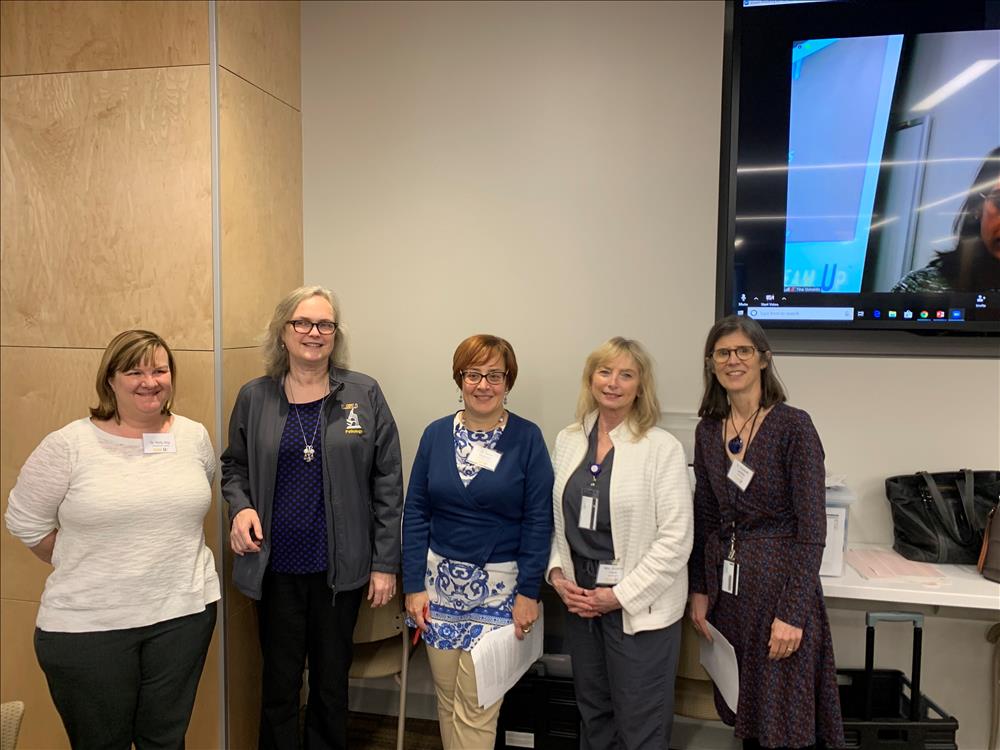 (from left to right) Dr. Kelly Alig (SAHP), Dr. Grace Athas (SGS), Dr. Sonia Gasparini (SGS), Ms. Suzanne Farrar (SOD), Dr. Elizabeth Levitzky (SPH); not pictured: Dr. Nanette Morales (SON), Dr. Robin English (SOM)
Year 2, Session 4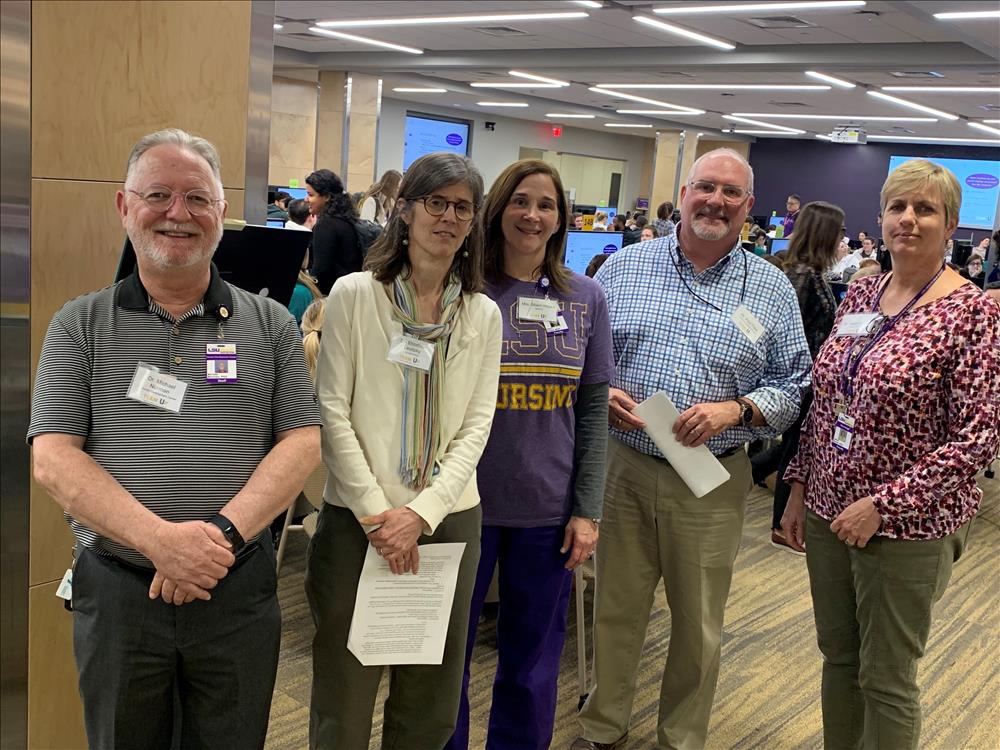 (from left to right) Dr. Michael Norman (SAHP), Dr. Elizabeth Levitzky (SPH), Ms. Sherri Hayes (SON), Dr. Paul Fidel (SOD), Dr. Deidre Devier (SOM); not pictured: Dr. Xiaolin Tian (SOM)
Year 1, Session 5
Dr. Michael Norman (SAHP), Dr. Stephen Phillippi (SPH), Ms. Monchielle Bolds (SON), Dr. Benita Chatmon (SON), Dr. Larry Bates (SOD), Dr. Deidre Devier (SOM); Dr. Robin English (SOM)
Year 1, Grand Rounds
Dr. Ed Trapido (SPH), Ms. Suzanne Farrar (SOD), Dr. Angela Amedee (SGS), Dr. Deidre Devier (SGS), Ms. Susan Lee (SON), Dr. Stephen Phillippi (SPH)
Year 2, Grand Rounds
Dr. Ed Trapido (SPH), Dr. Annette Hurley (SAHP), Dr. Larry Bates (SOD), Dr. Grace Athas (SGS), Dr. Nanette Morales (SON)