2020 Team Up™ Poster Presentations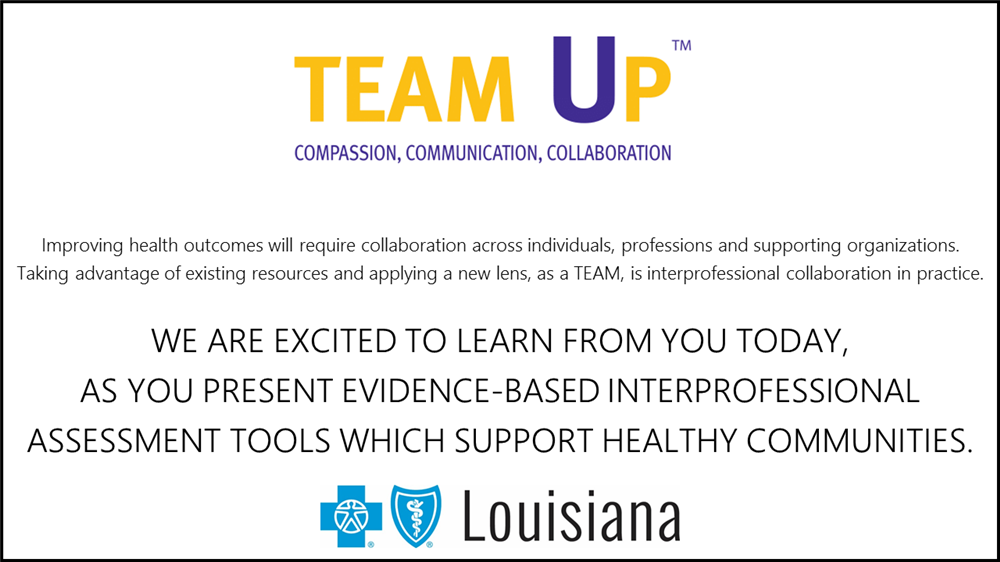 Click above image to view students' presentations!
The Team Up™ Poster Presentation session was the culminating experience for Year 2. Student teams were given an age group or a medical condition and asked to develop an interprofessional primary or secondary prevention assessment tool that could be conducted in 45 minutes. Students were also asked to provide some information on costs and reflect upon the importance of teamwork when developing comprehensive assessments. This year, due to Covid-19 circumstances, students shared their posters and presentations live via Zoom.