2021 Team Up™ Poster Presentations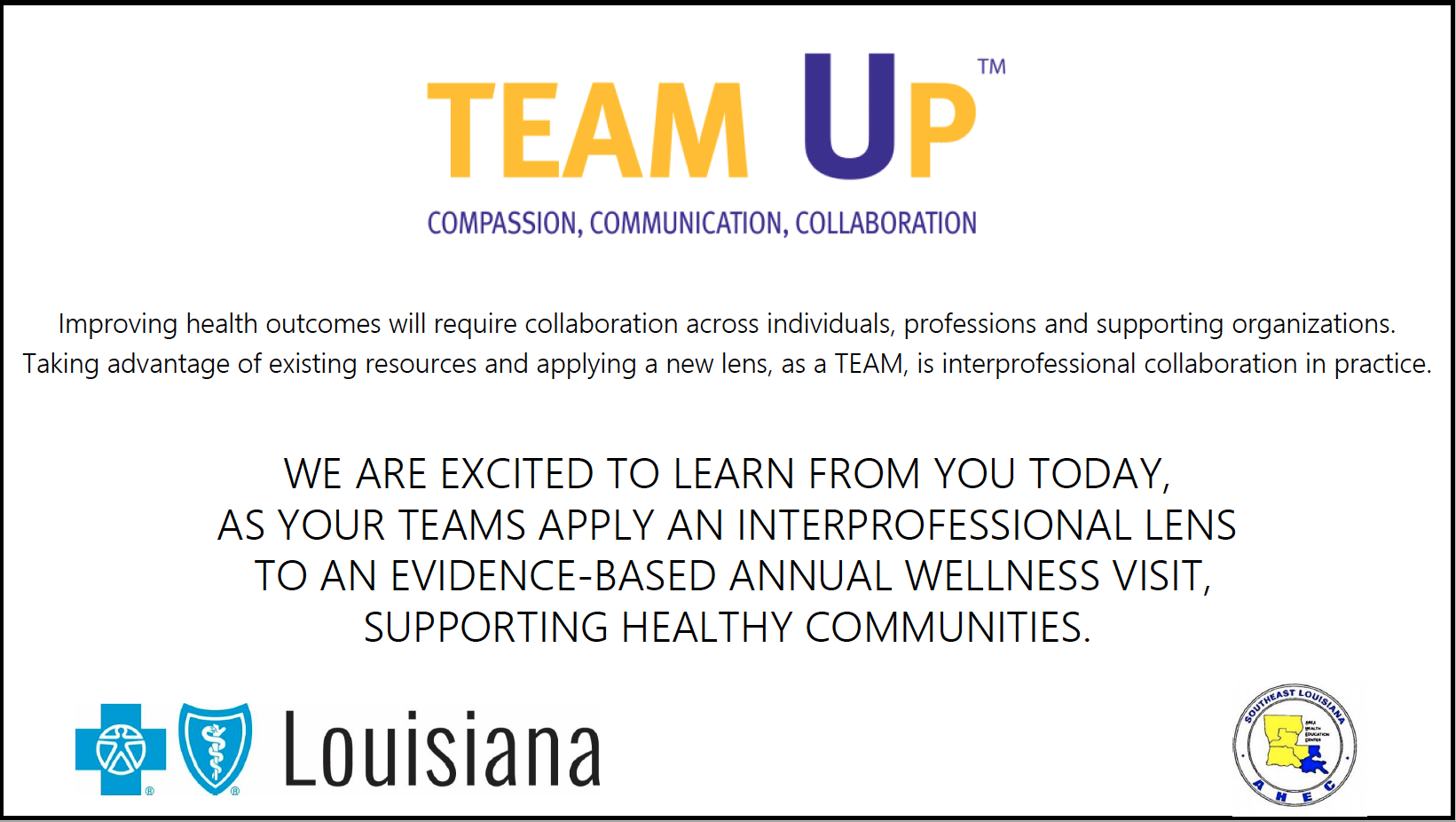 Click the image above to view students' presentations!
The Team Up™ Poster Presentation session was the culminating experience for Year 2. Student teams were given an age group or a medical condition and asked to develop an interprofessional primary or secondary prevention annual wellness visit. Students were also asked to provide some information on costs and reflect upon the importance of teamwork when developing comprehensive assessments. A new component this year was the creation of a "Health Box" that would be provided at the annual wellness visit. Students were asked to include information, goods and/or evidence-based practice education from an interprofessional lens that supports their patient's health, given their age range or condition. Due to Covid-19 circumstances, students shared their posters and presentations live via Zoom.
---
2021 Team Award Recipients:
Blue Cross Blue Shield of Louisiana
Heart Attack - Female (Team 2)
Stroke - Male (Team 9)
Juvenille Diabetes Type I (Team 13)
Ages 22-29 - Male (Team 16)
Ages 80-100 - Female (Team 23)
Alcohol Use Disorder (Team 29)
Dizziness and Balance Disorders (Team 32)
Autism Spectrum Disorder - age 21 & older (Team 39)
Concussion (Team 43)
Ages 18-21 - Female (Team 50)
Spinal Cord Injury - Female (Team 55)
Chronic Obstructive Pulmonary Disease (Team 56)
Southeast LA Area Health Education Center
Opioid Use Disorder (Team 7)