Campus Police
Preventing Violence on Campus
Revised: November 10, 2017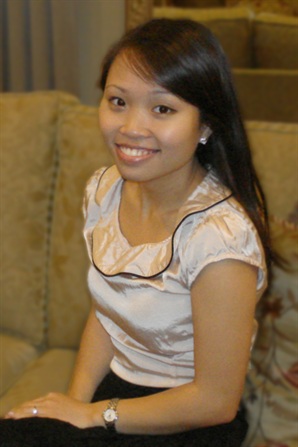 Yale University - September 13, 2009
Annie Le, a pharmacology graduate student, was found strangled and sexually assaulted inside a wall of a basement laboratory at the school. Raymond Clark III, employed as a laboratory technician at the University, was convicted of the murder and sentenced to 44 years in prison.The family of Annie Le sued Yale for failing to protect women and tolerating aggressive male behavior. The family claimed that a number of complaints about Clark made before the murder by several female students had been ignored by University administration.
On June 15, 2012, Yale University entered into a voluntary resolution agreement as a result of findings of an investigation by the U.S. Department of Education Office for Civil Rights. This agreement requires that the University:
Publicize University resources and programming aimed at responding to and preventing sexual harassment and violence.
Will conduct periodic assessments of the campus climate to evaluate the success of its efforts to provide a safe learning and living environment for its students free of sexual harassment and violence.
Will implement a new grievance process designed to promptly and equitably address complaints of sexual misconduct.
Will notify the University community of the outcome of the complaints.
Continue to educate all sectors of the University community on Title IX, including training for administrators, faculty, staff, student service providers and various student populations.
In April of 2013, as a result of a separate investigation, Yale agreed to pay $155,000 for violations of the Clery Act.
Keeping Us Safe
All LSUHSC-NO employees and students have a reasonable expectation to a safe and secure working and learning environment free of threats and assaults. Employees and students also have a responsibility to help ensure the safety and security of the LSUHSC-NO campus. Louisiana State University Health Sciences Center New Orleans is committed to maintaining a campus free from violence including sexual assaults, threats of violence including verbal and non-verbal threatening behavior, and harassment. Such behavior is unacceptable and in not permitted on the LSUHSC-NO campus. (See Chancellor's Memorandum CM 44).
Awareness is Prevention
Increasing awareness about the safety and security of our students, faculty and staff is the primary strategy to:
Prevent violence including domestic violence, dating violence, sexual assault, or stalking before it occurs.
Educate regarding the appropriate actions to take in the event that a violent incident is encountered.
Violence Awareness and Prevention Training
Violence awareness and prevention training is required by the Campus Sexual Assault and Violence Elimination Act (Campus SaVE). All employees and students are required to complete this training annually.
Training Objectives

At the end of this training, you should be able to:
Define Violence, Sexual Assault, Domestic Violence, Stalking and Consent
List options for Bystander Intervention
Recognize warning signs of abusive behavior
How to avoid potential attacks
Reference LSUHSC-NO's Campus Security Policy (CM 44).
Workplace
For the purposes of this training, the definition of "workplace" shall include any location where LSUHSC-NO students, faculty and staff engage in activities associated with the normal course and scope of their employment or academic pursuits.
LSU Responsibilities
Promote a positive, respectful, and safe working and learning environment that fosters employees' and students' security, safety, and health.
Zero tolerance for the occurrence of violence, aggressive acts, verbal or nonverbal threatening behavior and harassment on campus.
Prohibit acts or threats of violence, aggression, verbal or nonverbal threatening behavior and harassment by or against employees and/or students at all work sites and wherever LSUHSC business is conducted.
Minimize the chance of exposure of employees and students to violent, threatening, or harassing situations by implementing effective security measures, procedures and practices.
YOUR Responsibilities
Treat all LSUHSC-NO students, faculty, staff, patients and visitors with respect.
Comply with all federal, state, and local laws and regulations, and University policies.
Remain informed and aware of your responsibilities under these laws, regulations and policies (e.g. stay current with your compliance training).
Do not bring or keep firearms or other dangerous weapons on campus.
Be observant of your surroundings and report any incidents of violence to the appropriate authorities immediately.
What is Violence?
Any verbal, physical, or psychological threat or assault on an individual that has the intention or results in physical and/or psychological damage.
Includes sexual assault, domestic violence, dating violence, stalking and sexual offenses.
Threats of violence including verbal and non-verbal threatening behavior, and harassment.
Any act or behavior that creates or is intended to create fear in another person. Violence can permanently impact our students and employees lives and may cause lasting physical and psychological harm.
Types of Violence
Physical/Direct (e.g. hitting, punching)
Physical/Veiled (e.g. Unsigned notes saying

"Do you really want to give me that poor performance evaluation?"

Or

"Do you really want to stop my welfare check?"

)
Verbal/Direct (e.g.

"I'll get you/kill you, do harm to things or people important to you!"

)
Verbal/ Conditional (e.g. IF/THEN situations

"If you don't give me a good performance evaluation or unemployment check, then you'll regret it."

)
Psychological/Veiled (e.g. innuendo; body language; silent phone calls/messages; use of threatening animals (large dogs, "pet" snakes etc.)
Impact of Violence in the Workplace
Physical Injuries
Psychological/Emotional damage
Interruption in business
Increased costs

Fines
Legal judgments
Lost productivity

Damage to public image
Perpetrators of Violence in the Workplace
Strangers
Vendors
Students
Patients
Employees
Relatives
Contributing Factors
Highly competitive environment with intense workloads
Restructuring of an organization (e.g. impending layoffs)
Ignoring warning signs from certain individuals who have a gripe
Allowing an ongoing feud between co-workers unaddressed by management
Drug and alcohol use
Chronic verbal abuse by a supervisor towards workers
Denial on the part of management regarding employee tension or favoritism towards one party
Old school mentality by management that tolerates and enables supervisor abuse
Ignoring repeated and/or multiple complaints regarding an individual's behavior
Personality Traits of Perpetrators of Violence in the Workplace
Low self-esteem
Low productivity
Low impulse control
Lacks empathy
Social withdrawal
Feelings of rejection
Resists change
Feelings of paranoia
Easily frustrated
Challenges authority
Early Warning Signs
Obsessive behavior
Increased absenteeism
Chemical dependency
Verbal threats or threatening actions
History of discipline problems
Repeated complaints from others
Inappropriate actions given the context (too loud, too quiet, not interacting)
Emotional or violent outbursts
Obsession with weapons
Self-destructive behavior
Affiliation with gangs
Depression and isolation
Defensiveness
Aggressive hand gestures
Changes in facial expression (nastier, dazed)
Sexual Violence
The Importance of Consent
Sexual Assault
Domestic Violence
Dating Violence
Stalking
What is Consent?
Sexual activity requires consent, which is defined as voluntary, positive agreement between the participants to engage in specific sexual activity.
If you don't have consent, it is sexual violence.
Consent to sexual activity can be communicated in a variety of ways, but one should presume that consent has not been given in the absence of clear, positive agreement.
While verbal consent is not an absolute requirement for consensual sexual activity, verbal communication prior to engaging in sex helps to clarify consent. Communicating verbally before engaging in sexual activity is imperative. However potentially awkward it may seem, talking about your own and your partner's sexual desires, needs, and limitations provide a basis for a positive experience.
Consent must be clear and unambiguous for each participant at every stage of a sexual encounter. The absence of "no" should not be understood to mean there is consent. A prior relationship does not indicate consent to future activity.
A person who is asleep or mentally or physically incapacitated, either through the effect of drugs or alcohol or for any other reason, is not capable of giving valid consent. The use of alcohol or drugs may seriously interfere with the participants' judgment about whether consent has been sought and given.
Sexual Assault
Any type of sexual contact or behavior that occurs without the explicit consent of the recipient. Falling under the definition of sexual assault are sex offenses such as forced sexual intercourse, forcible sodomy, child molestation, incest, fondling, and attempted rape.
Sex Offenses - Forcible
Forcible sex offenses include any sexual act directed against another person, forcibly and/or against that person's will; or not forcible or against that person's will where the victim is incapable of giving consent. These include:
Forcible Rape
Forcible Sodomy
Sexual Assault with an Object
Forcible Fondling
Sex Offenses - Non Forcible
Non-forcible sex offenses are any unlawful, non forcible sexual intercourse such as:
Domestic Violence
Domestic violence is the occurrence of one or more of the following acts by a family or household member, but does not include acts if self-defense: Attempting to cause or causing physical harm to another family or household member; placing another family or household member in fear of physical harm; causing another family or household member to engage in involuntary sexual activity by force, threat of force, or duress; committing one or more of the following crimes against another family or household member: Arson of any grade, assault and battery of any grade, burglary of any grade, criminal damage to property, homicide of any grade, kidnapping of any grade, sex offense of any grade, any offense involving stolen property, any weapon law violation, disorderly conduct, stalking and criminal trespass of property.
Dating Violence
Violence committed by a person who is or has been in a social relationship of a romantic or intimate nature with the victim is dating violence. The existence of such a relationship shall be determined based on a consideration of the following factors:
the length of the relationship
the type of relationship
the frequency of interaction between the persons involved in the relationship
Stalking
Stalking is the intentional and repeated following or harassing of another person that would cause a reasonable person to feel alarmed or to suffer emotional distress. Stalking shall include but not be limited to the intentional and repeated uninvited presence of the perpetrator at another person's home, workplace, school, or any place which would cause a reasonable person to be alarmed, or to suffer emotional distress as a result of verbal or behaviorally implied threats of death, bodily injury, sexual assault, kidnapping, or any other statutory criminal act to himself or any member of his family or any person with whom he is acquainted.
Predators
Predators are cowards and seek to manipulate the setting of the attack to their advantage by:
Surprise: Selecting victims who are distracted
Seclusion: Avoiding being seen by possible witnesses
Impairment: Selecting victims who are intoxicated or by drugging their victims
Size: Selecting victims who are smaller
Strength: Selecting victims who are weaker
Risk Reduction
Take away the assailant's advantages!
Take away the surprise advantage.

Be aware of your surroundings. Knowing where you are and who is around you may help you to find a way to get out of a bad situation.
Stay in well lighted areas
Make note of all individuals, obstacles and exits within a 20 foot radius.

Take away the seclusion advantage.

Try to avoid isolated areas. It is more difficult to get help if no one is around.
Don't allow yourself to be isolated with someone you don't trust or someone you don't know.
Avoid walking alone
Install an app on your cell phone that allows you to signal for help easily and quickly (like the LSU Shield app described below.)
Trust your instincts. If a situation or location feels unsafe or uncomfortable, LEAVE!!!!

Take away the impairment advantage.

Limit your consumption of intoxicants to the point where your can still defend yourself should the need arise. (A survey of students at 171 institutions of higher education, alcohol was involved in 74% of all sexual assaults. )
At parties and other gatherings, get your own food and drinks, watch how they are prepared and keep track of them. If you lose track of your food or drink, discard it and get some more.
Have a check in plan. Always make sure that a trusted friend or relative knows where you are and where you are going and when to expect to hear from you again.

Take away the size and strength advantages.

Take a self-defense course.
R.A.D.
The University Police Department conducts Rape Aggression Defense (R.A.D) classes geared to female faculty, staff, and students. The Rape Aggression Defense System: The National Standard in Self Defense Education(tm) is a program of realistic self-defense tactics and techniques for women. The R.A.D. System is a comprehensive, women-only course that begins with awareness, prevention, risk reduction and risk avoidance, while progressing on to the basics of hands-on defense training.
R.A.D. is not a Martial Arts program. Our courses are taught by nationally certified R.A.D. Instructors and provide each student with a workbook/reference manual. This manual outlines the entire Physical Defense Program for reference and continuous personal growth, and is the key to the free lifetime return and practice policy for R.A.D. graduates. Please call the University Police Administrative phone number at 568-8270 for more information.
Wellness Center
The LSUHSC-NO Wellness Center offers one hour and two hour self-defense classes which are open to all faculty, staff and students. These classes are scheduled on the basis of the level of interest. These classes can also be given as a presentation at meetings of student or other campus organizations. Please contact the Wellness Center at 568-3700 or via email at wellness@lsuhsc.edu for more information.
Bystander Intervention
A bystander is any person who is present during and a witness to an event. Bystander intervention is an essential component in preventing violence because it addresses harmful behaviors before they escalate.
IF YOU SEE SOMETHING, SAY SOMETHING!!
Watch out for your fellow employees and students.
If you see someone who looks like they are in trouble, ask if they are okay.
If you have a concern about a friend's actions, say something to him or her.
Be respectful of yourself and others. Make sure any sexual act is OK with your partner if you initiate.
Say something if someone says something offensive, derogatory, or abusive, let them know that behavior is wrong and you don't want to be around it. Don't laugh at racist, sexist, homophobic jokes. Challenge your peers to be respectful.
Believe someone who discloses a sexual assault, abusive relationship, or experience with stalking or cyber stalking.
Emergency Helping — General Strategies
Emergency situations unfold quickly and often require immediate helping responses.
Carefully assess the entire situation/circumstances before making any decisions or taking any action. Choose the most effective ways of helping for that particular situation.
Be sure to not make the situation escalate.
Consider both indirect and direct ways to intervene:

Indirect: You request that someone else take responsibility as the primary helper (e.g., NOPD, University Police, Emergency Medical Trained or EMT personnel, etc.)
Direct: You take responsibility as the primary helper.

Whatever response you choose, remember the following in an emergency/crisis:

Calm the person
Gather information
Look at options
Provide support
Know appropriate referrals
Remember: Safe! Early! Effective!
Reporting Crime or Emergencies
If you are involved in an emergency situation, are the victim of a crime, or witness any criminal activity while on campus, you are urged to notify the LSUHSC-NO Police Department as soon as possible by dialing (504) 568-8999.
Off-campus crimes may be reported to the New Orleans Police Department by dialing 911. Dispatchers are available at these respective telephone numbers 24 hours a day to answer your call. In response to a call, University Police will take the required action, dispatching an officer or asking the victim to report to the University Police office to file an incident report.
uTip - Send a Text to University Police

uTip is a text messaging service designed to be used for true emergencies and to report crimes, suspicious activities or people. Additional information about uTip can be found here.

With this App, you can summon emergency services by telephone and submit non-emergency reports including pictures and videos and much more. Additional information about the LSU Shield App can be found
here
.
Non Emergency Reporting
To contact University Police with non-emergency information, please call 568-8270, or send an online message.
Responsible Employees
Responsible Employees include any employee who:
Has the authority to take action to address harassment

Has the duty to report harassment or other types of misconduct to appropriate officials
Is someone a student could reasonably believe has this authority or responsibility
When a responsible employee receives a report of violence the employee must:
Act

immediately

upon receipt of of the report
Collect the basic facts (the who, what, when, where)
Report all relevant facts to the LSUHSC-NO Title IX Coordinator, Dr. Joseph Moerschbaecher,within 24 hours of receiving the complaint or information.
If the event is criminal or you think it may be criminal, contact the LSUHSC Police Department
Confidential Advisors
Confidential advisors are those individuals who students can go to confidentially and are not required to report what the student reveals. For example, the counselor's at Campus Assistance Program (CAP) are confidential advisors.
Community Resources
Additional resources can be found on the Campus Health web page.
University Policies & Publications
LSUHSC-NO Policies
LSUHSC-NO Publications
Getting Help
From the LSUHSC-NO website, click on the police icon

located at the bottom of the homepage under "Events and Campus Resources" to find more information, phone numbers, and other important information regarding University Police.
Additional resources can be found on the Campus Health
Or, LSUHSC-NO's Title IX Coordinator:
Joseph Moerschbaecher, PhD
Vice Chancellor for Academic Affairs
Phone:(504) 568‐4804