LSU Health New Orleans Dental School to Open After-Hours Pediatric Clinic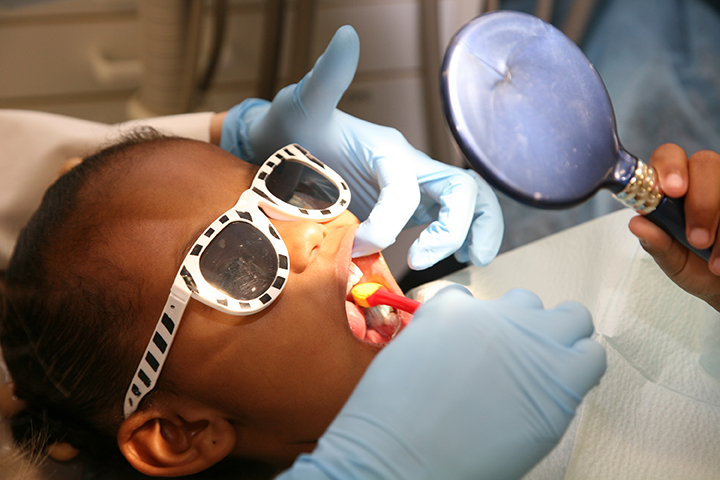 LSU Health New Orleans School of Dentistry plans to open an after-hours pediatric dental clinic in November 2016, with support from a $37,156.83 grant from Healthy Smiles, Healthy Children (HSHC): The Foundation of the American Academy of Pediatric Dentistry.
Dental students and pediatric dental residents, under faculty supervision, will treat children and adolescents by appointment in the clinic on the LSU Health New Orleans School of Dentistry campus, 1100 Florida Avenue. Services include examinations, x-rays, cleanings and sealants, as well as restorative services (fillings, crowns, pulp therapy, space maintenance) and extractions. The clinic will be open two evenings a month, from 5:00 - 8:00 p.m. and one Saturday per month, from 8:00 a.m. - 12:00 p.m. Appointments can be made by calling 504-941-8201. The clinic will accept Medicaid and LaCHIP, and others can benefit from the discounted care under the school's student fee schedule.
"While dental disease is preventable, many working families cannot take off from work or take children out of school to go the dentist," notes Dr. Henry Gremillion, Dean of LSU Health New Orleans School of Dentistry. "By offering after-hours care, we hope to remove those barriers to dental care and establish a dental home for children of the Greater New Orleans community."