Black Daggers Honor Health Care Workers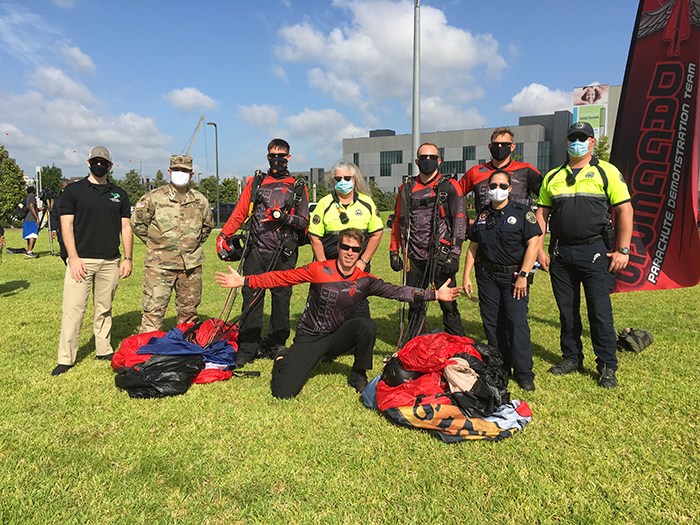 The U.S. Army Black Daggers jumped to honor LSU Health New Orleans and other health care workers Friday, July 10 at University Medical Center New Orleans. The primary landing zone was the field at the corner of Canal Street and North Claiborne Avenue.
This free aerial demonstration from the U.S. Army Special Operations Command Parachute Demonstration Team, the Black Daggers, was really something to see. There were oohs and aahs followed by applause as each of the three Black Daggers volunteers performed aerial acrobatics and then nailed precision landings.
The Black Daggers comprise volunteers from throughout the Army special operations community. They have diverse backgrounds and possess various military specialties. The team represents the professionalism and dedication of Special Operations Forces and performs aerial demonstrations in support of U.S. Army Special Operations Command community outreach and recruiting efforts.
This is the U.S. Army's way of showing appreciation and thanks to hospitals and health care workers for supporting communities during the COVID-19 pandemic.