Caroline Conquers her Corona Fears
A free resource created by LSU Health New Orleans to help the nation's children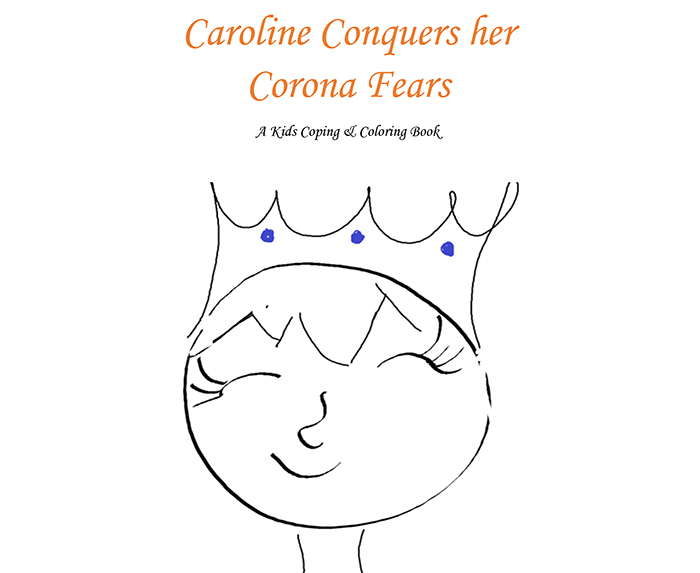 A trio of LSU Health New Orleans Clinical Rehabilitation and Counseling colleagues who are counselors and Registered Play Therapists, have developed a creative and innovative resource for parents and caregivers to help children cope with the stress and anxiety of the COVID-19 pandemic. And it is helping children not only in New Orleans, but all over the United States.
"Caroline Conquers Her Corona Fears allows kids to discover ways to cope with the many evolving changes through playful, alleviating techniques," says Erin Dugan, Ph.D., CRC, NCC, LPC-S, Registered Play Therapist Supervisor, Professor and Interim Head of the Department of Clinical Rehabilitation and Counseling at LSU Health New Orleans School of Allied Health Professions.
"When cases began appearing in New Orleans and our University was making plans to implement remote learning, we knew we needed to create a resource, a bibliotherapy resource, to help support the children during the COVID-19 pandemic," says Associate Professor Krystal Vaughn, Ph.D., CRC, NCC, LPC-S, Registered Play Therapist Supervisor.
Bibliotherapy is a technique where therapists use books as a tool to treat mental or psychological disorders. "It has gained much recognition over the years and especially helps connect kids to current events, thoughts and feelings," adds Dr. Dugan.