JPSO Volunteers for LSU Health New Orleans/National Cancer Institute COVID Research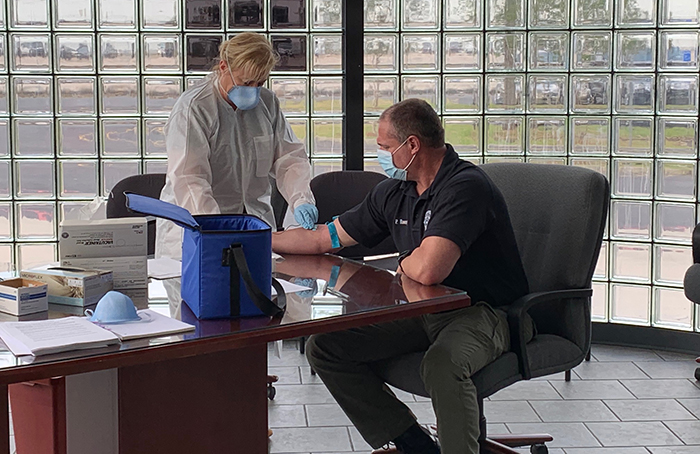 Ten Jefferson Parish Sheriff's Office deputies volunteered to participate in COVID-19 research at LSU Health New Orleans and the National institutes of Health by donating blood samples today. The deputies have recovered from infection with SARS-CoV-2, the virus that causes COVID-19.
"This sample collection from COVID-19 convalescent patients is part of ongoing research projects by several of our investigators and in part a collaboration with the Director of the National Cancer Institute," says Augusto Ochoa, MD, Director of LSU Health New Orleans Stanley Scott Cancer Center. "Our researchers and those at the NCI are trying to determine which type of immune response -- type of antibodies or immune cells -- is important to kill the virus and cure the disease."
LSU Health New Orleans is collecting and will process the samples in its laboratories.