LSU Health New Orleans Discovery Deemed Cancer Research Landmark
December 8, 2021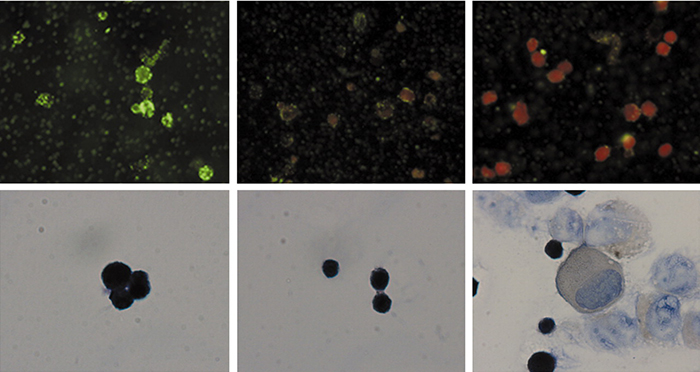 A publication detailing a research breakthrough by faculty at LSU Health New Orleans' Cancer Center has just been selected as one of 24 Cancer Research Landmarks Papers. In recognition of the 50th anniversary of the National Cancer Act, the American Association for Cancer Research created the Cancer Research Landmarks series. The series highlights pivotal National Cancer Institute-funded basic, translational, and clinical studies published in Cancer Research over the last 50 years, with commentaries reflecting on how these discoveries impacted the trajectory of the field.
The LSU Health New Orleans paper reported a key discovery that significantly advanced the field of cancer immunotherapy.
"The patient's own immune system has been used to effectively treat several types of cancer including melanoma, kidney, lung, cervical, head and neck and others," notes Dr. Ochoa, Chair of Interdisciplinary Oncology and Deputy Director of the LSU Health New Orleans-LCMC Cancer Center. "This form of treatment is not effective in all patients because cancer cells have developed unique ways of 'escaping' the immune response. "
In 2004, Drs. Paulo Rodriguez (now at the Moffitt Cancer Center), Jovanny Zabaleta, Arnold Zea and Augusto Ochoa, among others, showed that cells found inside tumors called myeloid-derived suppressor cells, or MDSC for short, produced an enzyme called Arginase 1 that blocked the ability of Killer T cells to eliminate cancerous cells. This unique finding has led to a better understanding of how tumors can evade the immune response and has opened new research avenues to determine how to block the effects of MDSC and Arginase 1.