LSU Health New Orleans Expertise Tapped to Improve Health Equity and Outcomes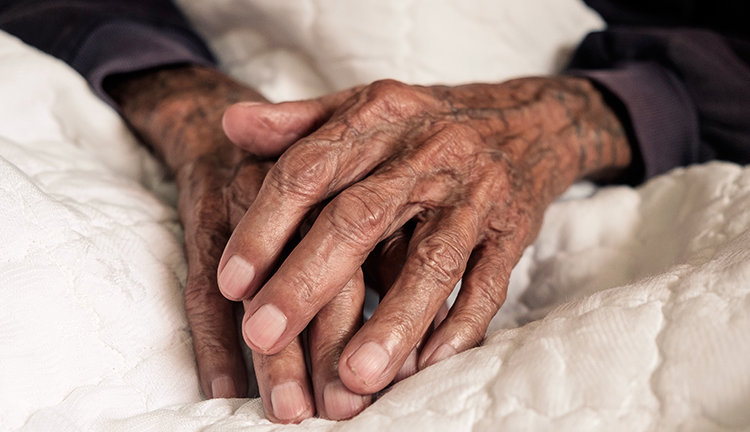 Six members of the faculty of LSU Health New Orleans have been appointed to Governor John Bel Edwards' Health Equity Task Force and subcommittees. They are:
Demetrius Porche, DNS, PhD, ANEF, FACHE, FAANP, FAAN, Professor and Dean of LSU Health New Orleans School of Nursing; Rebekah Gee, MD, CEO of the LSU Healthcare Services Division; Corey Hebert, MD, Clinical Assistant Professor of Pediatrics at LSU Health New Orleans School of Medicine; Robert Maupin, MD, Professor of Obstetrics and Gynecology and Associate Dean for Diversity and Community Engagement at LSU Health New Orleans School of Medicine; Leanne Fowler, DNP, MBA, APRN, AG/ACNP-BC, CNE, Program Director, Nurse Practitioner Programs Program Coordinator, Adult Gerontology Acute Care Nurse Practitioner Concentration and Assistant Professor of Clinical Nursing at LSU Health New Orleans School of Nursing; and Kristi L. Anderson, PhD, Director of Graduate Medical Education at LSU Health New Orleans School of Medicine Branch Campus in Lafayette and University Hospital and Clinics.
According to the Governor's Office, "The task force's work will begin immediately, and its actions and research will result in improved health outcomes and equity in Louisiana. A statewide Health Equity Dashboard will be created to monitor the progress of the task force."
"LSU Health New Orleans' commitment to reducing health disparities is long-standing," notes Larry Hollier, MD, Chancellor of LSU Health New Orleans. "It was part of our founding mission, and we have always taken care of underserved and disadvantaged populations. We will dedicate our comprehensive resources within our six schools to this effort. We congratulate Governor Edwards for his vision in moving this issue to the forefront and providing the means to develop strategies that will significantly improve health for the most vulnerable among us."
______________________________________________________________________________________________________________ LSU Health Sciences Center New Orleans (LSU Health New Orleans) educates Louisiana's health care professionals. The state's health sciences university leader, LSU Health New Orleans includes a School of Medicine with branch campuses in Baton Rouge and Lafayette, the state's only School of Dentistry, Louisiana's only public School of Public Health, and Schools of Allied Health Professions, Nursing, and Graduate Studies. LSU Health New Orleans faculty take care of patients in public and private hospitals and clinics throughout the region. In the vanguard of biosciences research, the LSU Health New Orleans research enterprise generates jobs and enormous annual economic impact. LSU Health New Orleans faculty have made lifesaving discoveries and continue to work to prevent, advance treatment, or cure disease. To learn more, visit http://www.lsuhsc.edu, http://www.twitter.com/LSUHealthNO, or http://www.facebook.com/LSUHSC.