LSU Health New Orleans Joins Alliance to Advance Physician-Led Innovation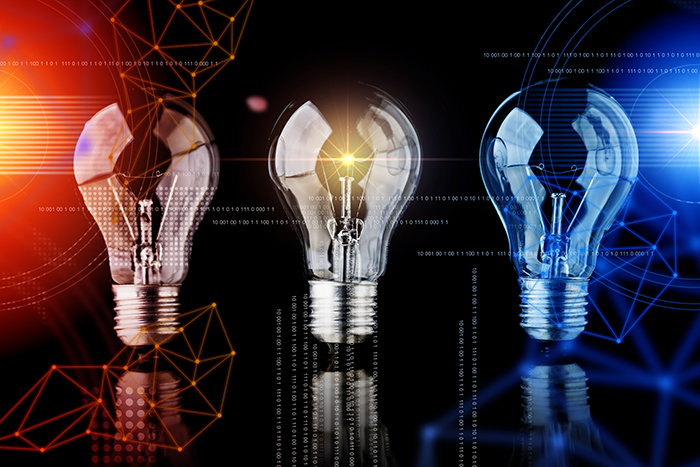 LSU Health New Orleans has joined Vantedge Venture's Innovation Alliance (VIA), a collective of health systems seeking to innovate and create sustainable solutions from the ideas developed by their network of clinicians and physicians. The Alliance will help LSU Health New Orleans Office of Technology Management vet and validate the commercial viability of inventions of LSU Health New Orleans clinical physician-scientists. Vantedge Ventures Fund will work with their partners to fund and further commercialize the innovations and companies created from LSU Health New Orleans technology.
"LSU Health New Orleans clinical faculty have invented technologies providing new approaches to treatment and improving outcomes for a number of health conditions over the years," notes Larry Hollier, MD, LSU Health New Orleans Chancellor. "This new relationship with Vantedge Ventures will provide a greater level of support for the successful development of physician-led innovation, boosting the local economy and benefiting patients here in Louisiana and around the world."
In partnership with health systems and physicians across the United States, Vantedge Ventures has created a field-tested methodology for validating, commercializing, and investing in innovations that have been incubated within health networks and premier innovation programs.
"Our partnership with Vantedge Ventures will help our clinical faculty's innovations reach the marketplace in the healthcare space where they can solve health problems," says Patrick Reed, RTTP, Director of the Office of Technology Management at LSU Health New Orleans. "When appropriate technologies are identified, LSU Health New Orleans faculty can participate as a startup company and work with Vantedge through their vetting process. If they're not interested in being part of a company, Vantedge can create a company, license the innovation, and move it forward. Either way, the innovations of LSU Health New Orleans faculty will improve health."
"We are thrilled to partner with LSU Health New Orleans and their uniquely powerful physician networks to create sustainable innovation," says Kyle Hathaway, Co-founder and Managing Partner of Vantedge Ventures, LLC. "Working with their visionary team of technology experts and clinical researchers will identify opportunities that seek to solve everyday problems in the delivery of healthcare."
"By recognizing the imperative of meaningful physician collaboration within the ideation and design process, LSU Health New Orleans will become more agile to better serve its patients and partners," adds Jami Youmans, Co-founder and Managing Partner of Vantedge Ventures, LLC. "Our partnership, coupled with the resources of our healthcare collaboration partners, creates a truly unique and powerful offering in the healthcare innovation ecosystem."
________________________________________________________________________
About Vantedge Ventures:
Founded in 2015, Vantedge Ventures is a Midwest-based innovation firm and venture fund investing in solutions that align clinicians, reduce costs, and bring efficiency to the delivery of healthcare. The Vantedge Innovation Alliance is a unique collaborative of health systems and innovation partners that create and access the most sustainable innovations impacting healthcare delivery. For more information visit www.vantedgeventureshealth.com or on social media at Facebook | Twitter | LinkedIn.
LSU Health Sciences Center New Orleans educates Louisiana's health care professionals. The state's flagship and most comprehensive health sciences university, LSU Health New Orleans includes a School of Medicine, the state's only School of Dentistry, Louisiana's only public School of Public Health, and Schools of Allied Health Professions, Nursing, and Graduate Studies. LSU Health New Orleans faculty take care of patients in public and private hospitals and clinics throughout the region. LSU Health New Orleans faculty have made lifesaving discoveries and continue to work to prevent, advance treatment, or cure disease. To learn more, visit http://www.lsuhsc.edu, http://www.twitter.com/LSUHealthNO, or http://www.facebook.com/LSUHSC.