LSU Health New Orleans Nursing Awarded $1.25M for Mental Health for Underserved
June 14, 2021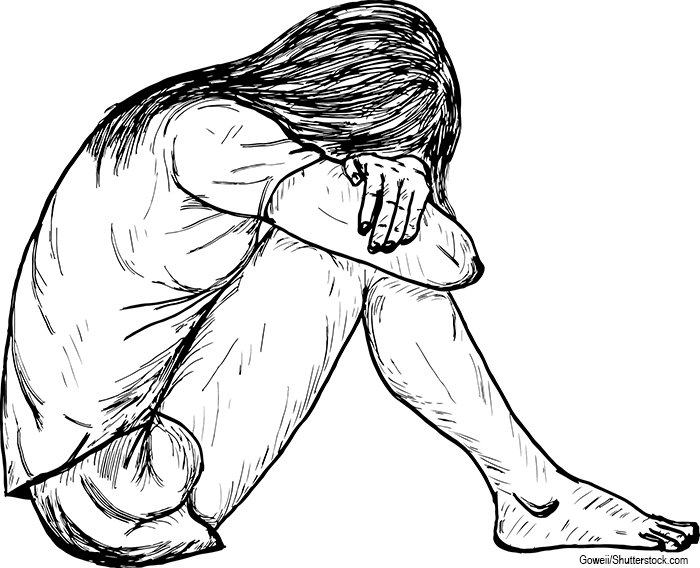 The Health Resources and Services Administration (HRSA) has awarded LSU Health New Orleans School of Nursing a $1.25 million grant over five years to improve access to mental and behavioral health care. The funding will increase the number of psychiatric mental health nurse practitioners integrated into primary care settings and improve education and training for primary care nurse practitioners who encounter patients with substance abuse disorders, intimate partner, or exposure to other forms of violence, and depression, among other mental and behavioral health needs.
The project will increase the number of clinical training sites to promote the integration of behavioral health into primary care settings in medically underserved areas. More trained advance practice nurses in mental and behavioral health will help fill a gap in these high-demand services and increase access to care, particularly among children, adolescents and transitional-aged youth living in medically underserved areas.
Key elements of health disparities in Louisiana include a lack of access to mental health care, poverty, low educational levels, and a lack of health insurance coverage. Most children, adolescents, and transitional-aged youths receive Medicaid, which does cover mental health services, but because a significant percentage of this population lives in rural areas with few providers, they have little or no access to mental or behavioral health care.
The project will also increase the diversity of the nursing workforce by recruiting graduate students who are from underrepresented ethnic and/or disadvantaged backgrounds.
"This grant will provide primary care and psychiatric mental health nurse practitioner students enhanced clinical placement within community-based, integrated care clinics," says project leader Leanne Fowler, DNP, MBA, APRN, AGACNP-BC, CNE, Director of Nurse Practitioner (NP) Programs at LSU Health New Orleans School of Nursing. "Additionally, the grant will provide psychiatric mental health NP students with tuition relief and an immersive clinical experience over three semesters with potential psychiatric mental health NP employers."
A 2020 Mental Health America report ranks Louisiana 45th for overall mental health care, demonstrating that the state has a high prevalence of mental illness and scarce resources and access to care. Rankings also indicate that Louisiana ranks 21st for mental illness among youth. Data indicate that 52.7% of youth in Louisiana who had experienced a Major Depressive Episode did not receive mental health care, and in the last year, only 9% of children (age 3 -17) in the state have received treatment or counseling for mental health from a mental health provider.
Psychiatric mental health and primary care Nurse Practitioners are an essential component of the health care system. To recognize mental health issues and other disparities in Louisiana residents, it is imperative that psychiatric mental health and primary care NP students be prepared to meet the unique needs and challenges of caring for all populations, but especially among medically underserved populations. According to the National Institute of Mental Health, the demand for mental health providers will exceed supply by 2025 in the United States.
"I am very encouraged that this opportunity will contribute greatly to building the capacity of a primary care NP and psychiatric mental health NP workforce in Louisiana - a state with a tremendous primary care and mental health workforce deficit," adds Dr. Fowler.
______________________________________________________________________________________________________________ LSU Health Sciences Center New Orleans (LSU Health New Orleans) educates Louisiana's health care professionals. The state's health sciences university leader, LSU Health New Orleans includes a School of Medicine with branch campuses in Baton Rouge and Lafayette, the state's only School of Dentistry, Louisiana's only public School of Public Health, and Schools of Allied Health Professions, Nursing, and Graduate Studies. LSU Health New Orleans faculty take care of patients in public and private hospitals and clinics throughout the region. In the vanguard of biosciences research, the LSU Health New Orleans research enterprise generates jobs and enormous annual economic impact. LSU Health New Orleans faculty have made lifesaving discoveries and continue to work to prevent, advance treatment or cure disease. To learn more, visit http://www.lsuhsc.edu, http://www.twitter.com/LSUHealthNO, or http://www.facebook.com/LSUHSC.