LSU Health New Orleans Nursing School Ranked #10 in U.S.
June 6, 2022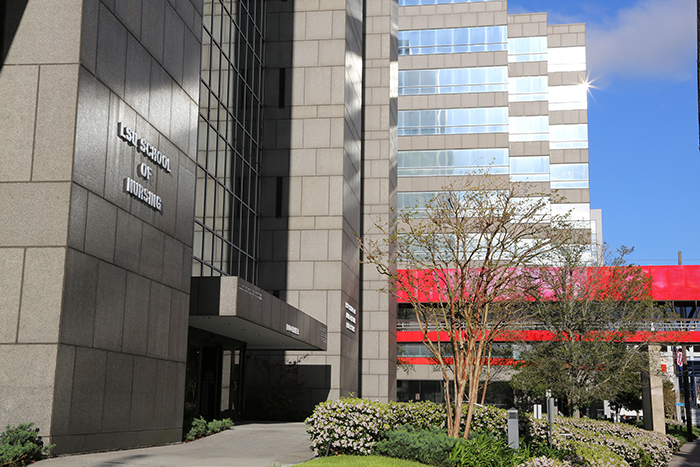 Nursing Schools Almanac has just released its 2022 rankings of the best U.S. nursing schools. LSU Health New Orleans School of Nursing is ranked the #10 nursing school in the U.S. and the #5 nursing school among public nursing schools.
Nursing Schools Almanac collected data on 3,000 nursing schools and campuses nationwide, and only 3% made its list of the 100 best nursing schools in the nation. Schools were assessed on the following criteria:
1. The institution's academic prestige and perceived value. Qualitative measures included graduates' ability to repay their student loans in a timely manner; professional designations such as National League for Nursing Center of Excellence; grant funding for nursing research from the National Institutes of Health; and the number of years in operation, particularly at the graduate nursing education level.
2. The breadth and depth of nursing programs offered, including the full range and size of undergraduate and graduate nursing programs offered by each school, including degrees, diplomas and certificates.
3. Student success, particularly on the NCLEX licensure examination, especially first-time pass rates, as well as APRN certification tests administered by the American Nurses Credentialing Center, American Academy of Nurse Practitioners, and similar organizations.
"Our nursing school is pleased to continue our top rankings in the country," notes Demetrius Porche, DNS, PhD, FACHE, FAANP, FAAN, LSU Health New Orleans School of Nursing Dean and Professor and Interim Vice Chancellor for Academic Affairs. "These rankings are a result of the quality of nursing education and expertise provided by our faculty, nursing students' success, and support provided by our nursing school staff. This is evidence of our journey to pursue academic nursing excellence."
______________________________________________________________________________________________________________ LSU Health Sciences Center New Orleans (LSU Health New Orleans) educates Louisiana's health care professionals. The state's health sciences university leader, LSU Health New Orleans includes a School of Medicine with branch campuses in Baton Rouge and Lafayette, the state's only School of Dentistry, Louisiana's only public School of Public Health, and Schools of Allied Health Professions, Nursing, and Graduate Studies. LSU Health New Orleans faculty take care of patients in public and private hospitals and clinics throughout the region. In the vanguard of biosciences research, the LSU Health New Orleans research enterprise generates jobs and enormous annual economic impact. LSU Health New Orleans faculty have made lifesaving discoveries and continue to work to prevent, advance treatment or cure disease. To learn more, visit http://www.lsuhsc.edu, http://www.twitter.com/LSUHealthNO, or http://www.facebook.com/LSUHSC.