LSU Health New Orleans Seeking Plasma Donations from Recovered COVID-19 Patients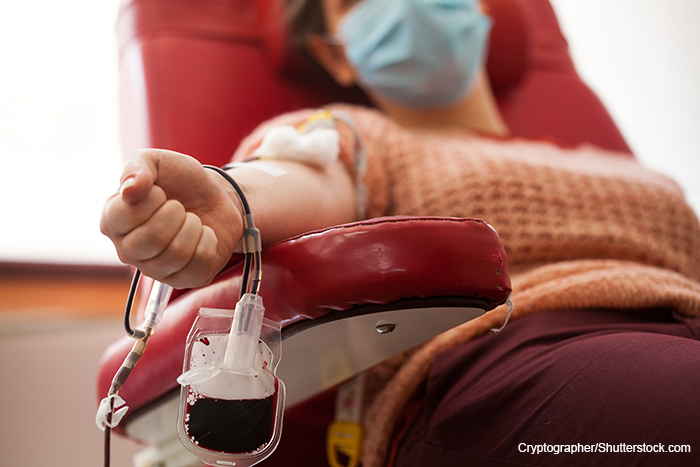 LSU Health New Orleans Infectious Diseases physicians and staff have put out a call for plasma donations from people who have recovered from COVID-19. LSU Health New Orleans is participating in a protocol developed by the Mayo Clinic to expand access to investigational Convalescent Plasma Therapy and to evaluate its safety.
"We are looking for donors who have recovered from COVID-19 to provide blood plasma for potential use as therapy in patients with severe and life-threatening COVID-19 at University Medical Center," says Yussef Bennani, MD, Assistant Professor in the Section of Infectious Diseases at LSU Health New Orleans School of Medicine.
Eligible donors are those who previously had a confirmed COVID-19 diagnostic test AND have had a complete resolution of symptoms for at least 28 days, OR have had a complete resolution of symptoms for at least 14 days and have a confirmed negative repeat COVID-19 diagnostic test.
For those interested in donating but with fewer than 28 days since the resolution of symptoms, repeat testing will be available by appointment.
Those interested in donating plasma should contact Sharon Weiser at the LSU Health New Orleans Infectious Disease Research Office. Call (504) 568-7740 or email
sweise@lsuhsc.edu
.
There is currently no approved treatment for COVID-19, and the clinical benefit of the plasma is unknown with disease caused by this novel virus. Convalescent plasma therapy has been used effectively as immunotherapy for a number of infectious diseases for many years, hence the interest in evaluating its safety and efficacy as a rescue therapy for COVID-19.
______________________________________________________________________________________________________________
LSU Health Sciences Center New Orleans (LSU Health New Orleans) educates Louisiana's health care professionals. The state's health sciences university leader, LSU Health New Orleans includes a School of Medicine with branch campuses in Baton Rouge and Lafayette, the state's only School of Dentistry, Louisiana's only public School of Public Health, and Schools of Allied Health Professions, Nursing, and Graduate Studies. LSU Health New Orleans faculty take care of patients in public and private hospitals and clinics throughout the region. In the vanguard of biosciences research, the LSU Health New Orleans research enterprise generates jobs and enormous annual economic impact. LSU Health New Orleans faculty have made lifesaving discoveries and continue to work to prevent, advance treatment or cure disease. To learn more, visit http://www.lsuhsc.edu, http://www.twitter.com/LSUHealthNO, or http://www.facebook.com/LSUHSC.