LSU Health New Orleans Takes Steps to Stop AAPI Hate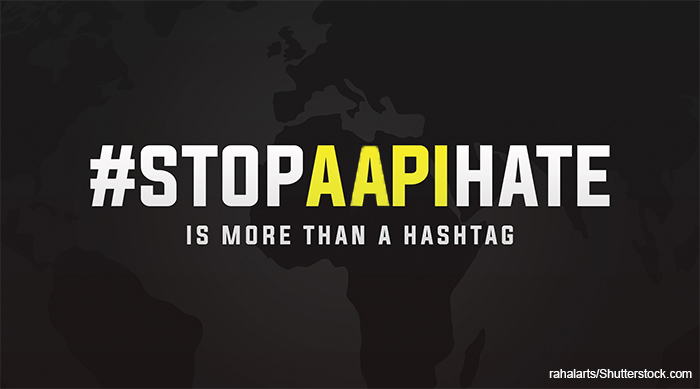 "I have had people driving by me or walking down the street yell racial slurs at me – ch***, g***, "take back your coronavirus", etc.," reports one resident. "In the hospital, I have had patients refuse treatment from me because of my race. I have witnessed my Asian American colleagues being yelled at with various racial slurs. Additionally, many Asian American medical students around the country have described incidences of being verbally and physically harassed by people in the clinical setting and outside of it."
That from a Chinese American who was born and grew up in New Orleans.
An LSU Health faculty member, also an American of Chinese heritage, recalls, "I have been told many times by area citizens that they are surprised I speak English with no accent. 'Wow, your English is pretty good!' Random people ask, 'where are you from?' When they hear, 'I am from the US and lived in New Orleans most of my life,' they get annoyed. 'No, you're not American, where are you REALLY from?'"
This faculty member will never forget an experience that happened at the beginning of the pandemic. "One faculty member who is no longer at our institution told one of the Chinese residents I was training that he would give us the 'Kung Flu'. The former faculty member who said it cracked up laughing. That was my first time hearing that term, and we didn't know how to react."
The bias was evident. "This same former faculty member also complained to me about some 'Chinese' students in her class who did not speak English, so she had to enunciate slowly and loudly for them to 'understand'. When she told me who the students were, I told her that they were actually American-born Korean Americans who speak perfect English. They were intimidated by this former faculty member and were uncomfortable speaking in front of class since she kept yelling at them."
Racism and acting out anti-AAPI sentiment are not limited to adults. A day-long high school field trip to the Health Sciences Center had to be ended after only an hour when the high school students who were being taught by a medical student volunteer of Chinese heritage kept interrupting, making gibberish "Chinese" noises. This in the presence of chaperones who were laughing along with the high school students. Because LSU Health New Orleans does not tolerate that kind of behavior, they were asked to leave. The principal was told they would not be invited back without an apology. One has yet to come.
Members of the AAPI community here have been horrified at the violence occurring nationally and quite concerned.