LSU Health Research Finds New Rx Target for Common STD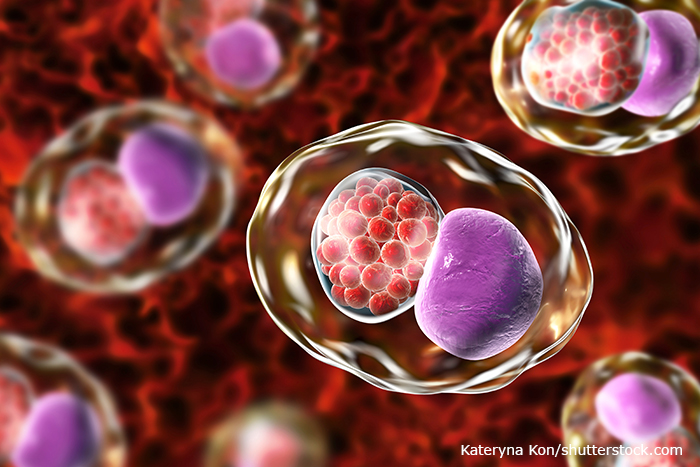 Research led by Ashok Aiyar, PhD, Associate Professor of Microbiology, Immunology and Parasitology at LSU Health New Orleans School of Medicine, has identified a target that may lead to the development of new treatments for the most common sexually transmitted infection in the US. The results are published this month online in PNAS, available
here
.
Chlamydia is caused by infection with Chlamydia trachomatis bacteria. It can affect both the urogenital tract and the eyes. If untreated, the outcome of both ocular and genital infections can be severe. Ocular Chlamydia infections are the leading cause of infectious blindness, and genital infections can lead to infertility. The health of infants born vaginally to infected mothers is also often severely compromised.
Chlamydia trachomatis
bacteria need the essential amino acid, tryptophan, to survive. They are dependent upon their host cells, or the microbiome, to provide it. Genital Chlamydia strains have a unique mechanism to avoid tryptophan starvation. By conditionally making an enzyme called tryptophan synthase, they can use a molecule called indole, which is sometimes made by the genital microbiome, to make tryptophan. Ocular strains make an inactive version of tryptophan synthase or have lost the gene for the enzyme entirely. The goal of this research was to discover why ocular Chlamydia no longer make an active tryptophan synthase.