Dr. Masri says, "While we lament the losses, we celebrate the victories. Being able to get patients with this virus back to their families is never taken for granted. Just this week, my patient was celebrated by the Ochsner system as the 10,000th COVID discharge in the state since the pandemic began."
Some moments stand out in stark relief against the backdrop of the devastating pandemic.
"There are so many memorable moments," Dr. O'Neal shares. "Setting up city-wide testing. Testing athletes. Consoling team members, friends, family. Enjoying the delight of my kids as they went back to school. Watching my Dad tear up in our driveway for Christmas as he handed Christmas presents out outside and then drove away. Celebrating over the phone as he got his second vaccine! This year has been a lifetime of emotions and memorable experiences all wrapped up into an unbelievable pandemic."
"One anecdote that I think was telling of the early days," says Dr. Figueroa. "My wife and I turned 60 years old in 2020. We had lots of plans for fun celebratory events and a few trips. Her birthday is on March 21. Clearly, we were not able to do any restaurant celebration. However, Commander's Palace, for the first time, offered takeout meals. I signed up to have one prepared to celebrate Annette's birthday with our NOLA children. As I waited in my car to pick up the food, I could hear all of the other customers and staff discussing the pandemic. The majority opinion was that this would be short-lived and that we would soon be back hugging and eating together…. I remember thinking that people have NO idea about how bad it was at that time and was going to get in NOLA soon. For dinner, our children got dressed up in their finest and served dinner to Annette and me with their interpretation of the Commander's Palace table service. Then we all sat down and ate a fine dinner. It was a moment of grace and normalcy in the midst of the tragedy."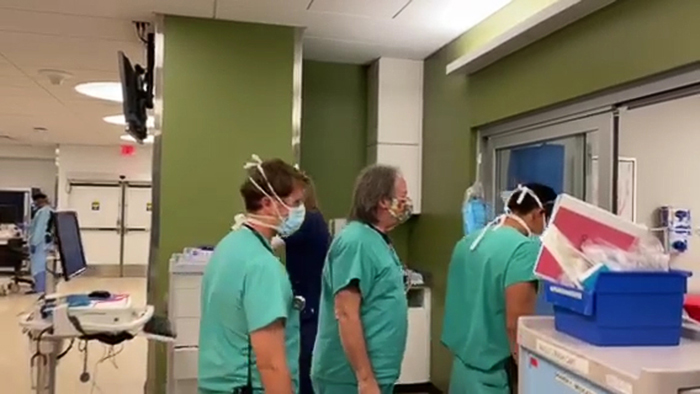 "Human reliance," says Dr. Aiken. "As all disasters do, the experience brings out the best and not so good in people. I tried to stay focused on the bravery of so many of my healthcare colleagues who didn't have the insight those of us who have studied pandemics do, and I saw almost universal commitment to patient and family in the face of great personal harm during that time. I was also greatly affected by the immediate expressions of gratitude and support shown by my community, nation and the world towards healthcare workers. People, having lost so much, gave us food and gifts from their hearts. I had a woman run up to me one afternoon to give me a photograph of a brass band in front of Jackson Square. She told me to never forget what was good in our city. We shared tears over that."
"I was very fortunate from an academic standpoint that I was able to report some of the early findings involving COVID autopsies which aided in the early therapy of the patients," says Dr. Vander Heide. "One overarching thought that I had throughout the past year is that we are living through a period of human history. Major global pandemics are rare and have been recorded in history since the time of the Romans. That is a very sobering thought, yet I am proud I contributed a very small piece to that history."
Dr. Clement's standout memories include, "Kids going back to school, patients getting out of the hospital and going home (or recovering on their own), getting my own vaccine and feeling so relieved, watching others getting their vaccines… and feeling so relieved."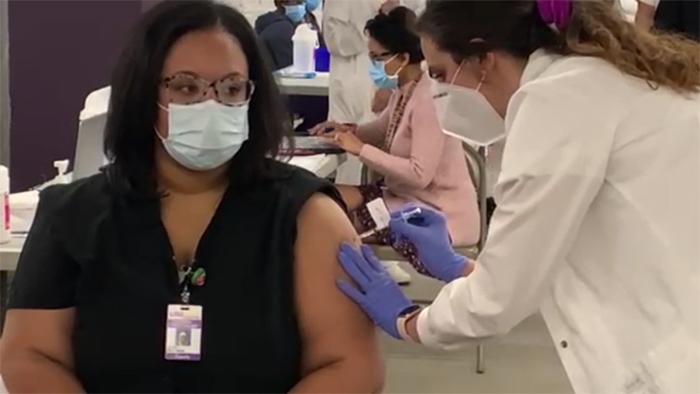 All of them spoke about the importance of science.
"Science must prevail when treating and preventing infections," cautions Dr. Figueroa.
"We have learned a lot about this virus and how to combat it," says Dr. Masri. "We now have the tools and medications to fight COVID and allow our patients the best chance at success. Hopefully, the focus next time will be on the science behind the virus and not on the politics around it."