NCI Recognizes LSU Health New Orleans Among the Top 5 Community Sites for Cancer Clinical Trial Participants
April 13, 2022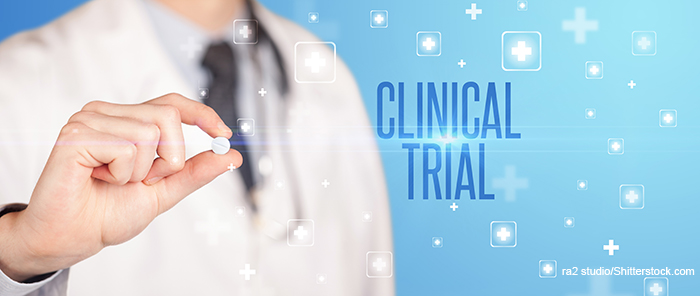 The National Cancer Institute's Division of Cancer Prevention recognized LSU Health New Orleans' NCI Community Oncology Research Program (NCORP) as a top 5 site for accruing participants into Southwest Oncology Group (SWOG) clinical trials. The recognition came at the SWOG Spring 2022 Consortium held on April 11, 2022.
With a $5.6 million grant from the National Cancer Institute (NCI) in 2014, LSU Health New Orleans established the Gulf South Minority Underserved NCORP, a regional clinical trials network to bring access to the latest advances in cancer care to patients throughout Louisiana and the Gulf South region. In 2019, the NCI awarded LSU Health New Orleans a $13.6 million grant to expand its successful statewide clinical trials network with a special emphasis on minority and underserved cancer patients. Primary partners of the expanded network led by LSU Health New Orleans include Mary Bird Perkins Cancer Center, Ochsner Cancer Center, and LSU Health Shreveport Feist Weiller Cancer Center. The network expanded the number of sites offering access to clinical trials from 22 to 42 and increased the proportion of minority patients participating in NCORP trials. It provides cancer care and access to clinical trials for more than 50% of newly diagnosed cancer patients in the region.
A clinical trial or research study is a way for physicians and scientists to apply the latest technology to how they treat a disease. Often, studies or trials can be an option for patients when other treatments haven't worked. Clinical trials also collect important information that can benefit patients with similar diseases in the future.
LSU Health New Orleans' Dr. Augusto Ochoa, NCORP Principal Investigator, Dr. Scott Delacroix, Clinical Trials Site Leader, and Eileen Mederos, RN, NCORP Program Manager, were recognized.
"We within NCI DCP greatly appreciate all of your efforts, especially given the ongoing COVID pandemic, which began over two years ago as you continued research while maintaining state-of-the-art clinical care," said the NCI DCP Program Director for SWOG. "Your efforts are herculean; congratulations on this recognition!"
"This latest recognition is a testament to LSU Health New Orleans' dedication and commitment to improving cancer care and survival for patients throughout our region," notes Interim Chancellor Dr. Steve Nelson. "The expertise of our faculty, along with our partners, brings the most advanced treatments to cancer patients right here at home, particularly underserved populations who are not only at increased risk for cancer incidence and mortality but also for health disparities. These trials may improve their chances for recovery while helping reduce expenses and keeping their families and support systems close."
______________________________________________________________________________________________________________
LSU Health Sciences Center New Orleans (LSU Health New Orleans) educates Louisiana's health care professionals. The state's health sciences university leader, LSU Health New Orleans includes a School of Medicine with branch campuses in Baton Rouge and Lafayette, the state's only School of Dentistry, Louisiana's only public School of Public Health, and Schools of Allied Health Professions, Nursing, and Graduate Studies. LSU Health New Orleans faculty take care of patients in public and private hospitals and clinics throughout the region. In the vanguard of biosciences research, the LSU Health New Orleans research enterprise generates jobs and enormous annual economic impact. LSU Health New Orleans faculty have made lifesaving discoveries and continue to work to prevent, advance treatment or cure disease. To learn more, visit http://www.lsuhsc.edu, http://www.twitter.com/LSUHealthNO, or http://www.facebook.com/LSUHSC.