Nursing as an Art Form
Pictures of Nursing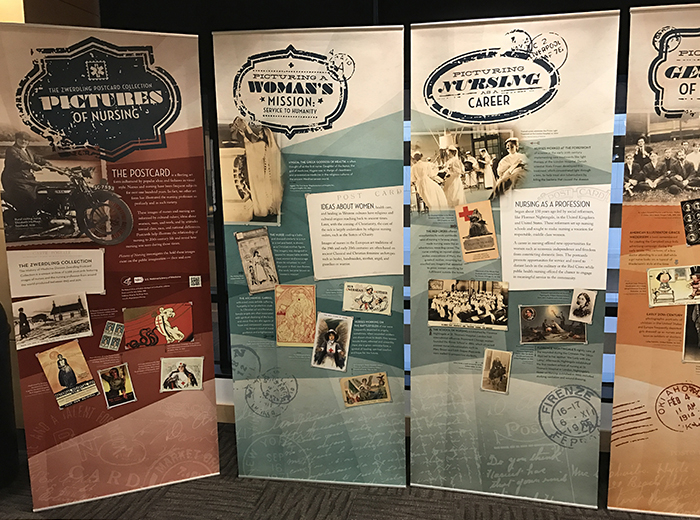 Did you know that Hygeia, the Greek goddess of health, is considered by some to have been the first nurse? Or that nurses and nursing have been the frequent subjects of postcards? Those are but two of the intriguing facts in the Library of Medicine's Pictures of Nursing: The Zwerdling Postcard Collection now exhibiting in LSU Health New Orleans' Ische Library.
The traveling exhibit is drawn from an archive of 2,588 postcards from American nurse and collector Michael Zwerdling, RN, acquired by the National Library of Medicine. It pictures a woman's mission: service to humanity, nursing and respectability, the gender of nursing, nursing as a career, nursing today and the art of nursing – on postcards. Nursing has been represented in this art form for more than a hundred years. Many of the images included were from the "Golden Age" of postcards – from 1907 to 1920, although the entire collection spans a century of nursing images.
The exhibit is a fascinating look at how nurses have been perceived over the years around the world. It documents cultural values, ideas about women, men and work, as well as attitudes about class, race and national differences.