Scouting Public Health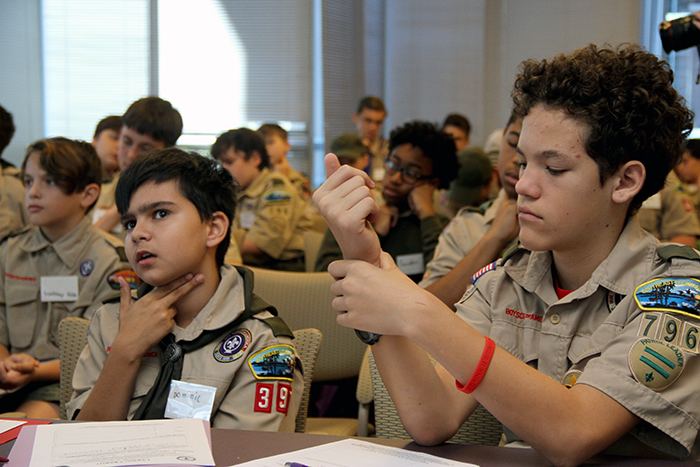 Thirty-three boy scouts from troops in Louisiana and Mississippi were on their feet trying to find a hip hop beat on a recent Saturday morning at LSU Health New Orleans. They were participating in an interactive demonstration of public health. Dancing to Tightrope to compare their resting heart rates with their exercising heart rates was but one activity of the day devoted to meeting requirements of the Public Health Merit Badge.
"The instruction for the Boy Scouts Public Health Merit Badge doesn't get offered very often in Louisiana," notes Donna Williams, DrPH, Associate Dean of Public Health Practice and Community Engagement at LSU Health New Orleans School of Public Health.
But, with a School of Public Health, a Boy Scout leader who works there, a team of enthusiastic graduate students and the Dean's support, all of the elements aligned.
"As a Boy Scout leader, I've wanted to work with the faculty here at the School to develop a Public Health Merit Badge program to teach the scouts for a while," says Carl Kluttz, LSU Health IT Analyst IV. "Dr. Williams brought the idea to Dean Smith, and we moved forward."