Takeda Licenses LSU Health New Orleans Technology for Potential Rare Neurological Disorders
July 5, 2023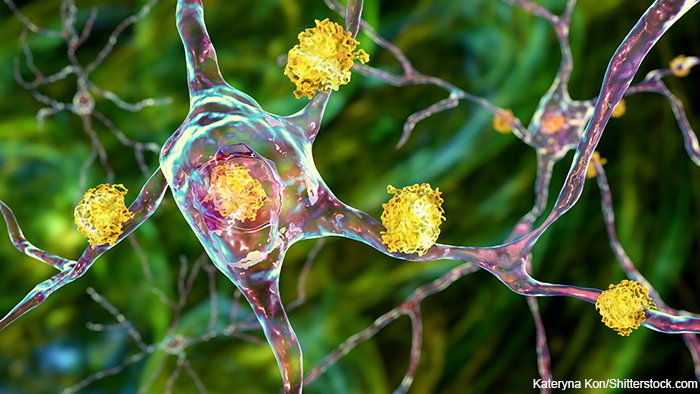 LSU Health New Orleans today announced that
Takeda
has exercised its option to receive an exclusive license to certain early-stage technology designed to slow the progression of DNA repeat expansion disorders.
In DNA repeat expansion disorders, a segment of repeated DNA expands within a gene to cause disease. The repeated DNA sequence itself continues to grow over time like a tumor. Ed Grabczyk, PhD, Professor of Genetics at LSU Health New Orleans School of Medicine, discovered a potential way to slow or stop this continued growth by targeting a DNA mismatch repair protein believed to be responsible for DNA repeat expansion.
"Imagine that you have a ticking time bomb within your body that will go off in the future and destroy you," explains Dr. Grabczyk. "That is essentially the situation faced by people who inherit a gene carrying a DNA repeat expansion. Our approach targets a central mechanism that is shared by all repeat expansion diseases."
Huntington's Disease is the most recognized repeat expansion disorder, but there are more than 40 other neurological disorders caused by a similar mechanism. While each of the individual repeat expansion diseases is somewhat rare, in total, the people impacted by the currently known repeat expansion diseases number over 100,000 in the United States alone.
"In 2018, the Harrington Discovery Institute affiliated with University Hospitals Health System in Ohio awarded Dr. Grabczyk a Harrington Rare Disease Scholar Award," notes Patrick Reed, RTTP, Assistant Vice Chancellor, Innovation & Partnerships at LSU Health New Orleans. "This prestigious award provided more than additional research dollars; it granted him access to industry experts, a key resource to move development forward."
"The success of Dr. Grabczyk's program is a testament to the extraordinary impact that can be achieved through close collaboration between committed partners like Takeda and LSU Health New Orleans," said Jonathan S. Stamler, MD, President, Harrington Discovery Institute, Robert S. and Sylvia K. Reitman Family Foundation Distinguished Professor of Cardiovascular Innovation and Professor of Medicine and of Biochemistry at University Hospitals and Case Western Reserve University. "We are pleased to have had the opportunity to support Dr. Grabczyk's work."
"Takeda exercised the option pursuant to an existing Exclusive Option and License Agreement," says LSU Health New Orleans Interim Chancellor Dr. Steve Nelson. "It is gratifying that a discovery Dr. Grabczyk made has the potential to make a difference for people with these devastating diseases. Along with Patrick Reed, who shepherded the deal, we're grateful to HDI and Takeda for helping our patented innovative research discovery continue on the development pathway."
______________________________________________________________________________________________________________ LSU Health Sciences Center New Orleans (LSU Health New Orleans) educates Louisiana's health care professionals. The state's health sciences university leader, LSU Health New Orleans includes a School of Medicine with campuses in Baton Rouge and Lafayette, the state's only School of Dentistry, Louisiana's only public School of Public Health, and Schools of Allied Health Professions, Nursing, and Graduate Studies. LSU Health New Orleans faculty take care of patients in public and private hospitals and clinics throughout the region. In the vanguard of biosciences research, the LSU Health New Orleans research enterprise generates jobs and enormous annual economic impact. LSU Health New Orleans faculty have made lifesaving discoveries and continue to work to prevent, advance treatment or cure disease. To learn more, visit http://www.lsuhsc.edu, http://www.twitter.com/LSUHealthNO, or http://www.facebook.com/LSUHSC.
The Harrington Discovery Institute at University Hospitals in Cleveland, Ohio — part of The Harrington Project for Discovery & Development — is an international initiative that helps translate scientific discoveries into medicines that benefit society. Our programs address a range of disease areas and therapeutic needs, with an emphasis on unmet needs. Through the funding and drug development expertise we provide, we help bridge the critical gap that currently exists within drug development. The Harrington Project was launched in 2012 with the generous support of the Harrington Family. Learn more at https://www.uhhospitals.org/harrington-discovery-institute.