University Police Sergeant Rescues Two from Floodwaters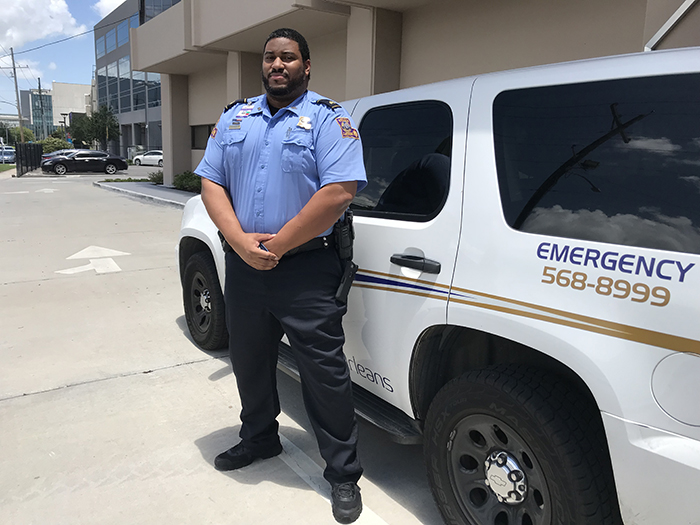 A member of the LSU Health New Orleans faculty and a passerby were fortunate that Sgt. Devon Allen was working Wednesday, July 10. That was the day that much of New Orleans, including LSU Health New Orleans' downtown campus, was flooded by more than eight inches of rain.
Heavy rain had been falling for hours when Sgt. Allen got a call that someone was trapped in a flooded car on Gravier Street near South Johnson. And the water was rising fast. As Allen approached the vehicle, a panicked man yelled through the window that he couldn't swim.
Six foot, seven inch tall Allen made his way to the vehicle through waist-high water. The small car was floating but filling with floodwater through the open window. As Allen carried the man to safety, he got him talking to keep him calm. The man told Allen that he's an LSU Health doctor.
Allen had no sooner begun drying out when an employee called his attention to another flooded and occupied car. This one was parked on the Poydras side of South Prieur Street at Gravier. The occupant was frantically, but unsuccessfully, trying to open the car door. Allen talked the individual down enough to follow his instructions, and Allen was able to free the person.