PeopleSoft Financials Web-Based Training
LSUHSC PeopleSoft web-based training provides you access to PeopleSoft courses 24 hours a day, 7 days a week!
PeopleSoft web-based training is an excellent supplement to your classroom experience by reviewing the topics from your computer desktop, you may also use it to prepare before attending traditional classroom instruction.
The courses are self-paced, so you may view a topic multiple times and/or skip topics you are familiar with or wish to view at a later time.  The courses are in TRY IT! Mode, which means you may practice a task in a simulated environment where you will be guided through each step. If you get stuck on any particular step or just want to move through the screens without entering the required data, simply press the <Enter> key on your computer keyboard.
**IMPORTANT: If you are accessing PeopleSoft web-based training from the LSUHSC - Shreveport campus, you must access it in PS Desktop. Also, if you are unable to access the web-based training from your computer desktop, you must access it in PS Desktop.**
New modules and topics will be added on a regular basis. Please contact the Training Team if you have any questions or comments about LSUHSC PeopleSoft Web-Based training.  If you become stuck on any WBT screen, hit the enter key to move forward in the WBT.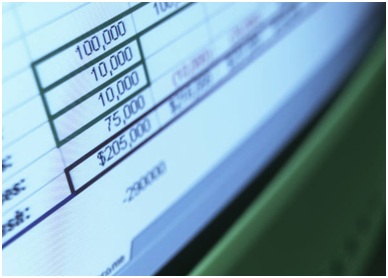 Click on the link(s) below to access the available web-based training for a specific PeopleSoft module.
---
Please note, due to the Financials 9.2 upgrade all Web Based Training has been removed and is currently being updated to reflect the 9.2 changes.  If you need 9.2 Training Materials please refer to the Training Manuals section for the Financials Training Web page.  Contact the PeopleSoft Support Training Team if you need additional assistance.
_____________________________________________________________________
The following WBTs are currently in development and will be published once completed.
PeopleSoft 9.2 Financials Web Based Training Courses:
Note :  Here you will find all courses related to PeopleSoft Financials version 9.2. 
9.2 Upgrade Training
Currently Under Development: PeopleSoft Financials 9.2 End User Delta Guide: This course is for existing users of the PeopleSoft Financials Application.  It will teach key differences and features between versions 9.1 and 9.2 of PeopleSoft Financials for Navigation, Requistions, Approving / Workflow, and Accounts Payables.  Click TRY IT! below to begin.
| | | |
| --- | --- | --- |
| PeopleSoft Financials 9.2 Delta Guide for End Users | TRY IT! |   |
Basic Navigation (All Sites):
PeopleSoft 9.2 - Basic Navigation - Financials:
Currently Under Development: The participant will learn basic navigation techniques in PeopleSoft 9.2
| | |
| --- | --- |
| Log-on to PeopleSoft | TRY IT! |
| PeopleSoft and the Internet Browser | TRY IT! |
| Navigating PeopleSoft | TRY IT! |
| Navigating Page Buttons and Hyperlinks | TRY IT! |
| Sign Out of PeopleSoft and Log Off of Citrix Web | TRY IT! |
| Clear Browser Cache | TRY IT! |
| Print PeopleSoft Pages | TRY IT! |
| Session Time Out | TRY IT ! |
Purchasing
PeopleSoft 9.2 - Managing Requisitions LSUSH & LSUNO:
  Currently Under Development: The participant will learn the process of entering requisitions for non-contract items in PeopleSoft including the concepts of entering and viewing non-contract requisitions, printing a non-contract requisition, copying a non-contract requisition, inquiring on a non-contract requisition, and accessing the process monitor to monitor the status of a process
| | |
| --- | --- |
| Use the Look up Feature | TRY IT! |
| Create / Find a Run Control ID | TRY IT! |
| Enter a Non Contract Requisition | TRY IT! |
| Add, Change and Delete Comments | TRY IT! |
| Attaching a Document to a Requisition | TRY IT! |
| Uncheck Hold From Further Processing and Print a Requisition | TRY IT! |
| View an Existing Requisition and the Activity Log | TRY IT! |
| Copying a Requisition | TRY IT! |
| Inquire on Requisition | TRY IT! |
| Inquire on a Requisition Doc Status | TRY IT! |
---