Introduction to the Citrix StoreFront "Desktop Viewer"
From Windows workstations, Citrix desktops that are launched from StoreFront will be displayed in a window called the "Desktop Viewer".  We recommend that you famliarize yourself with its display options.   The first time you launch a desktop from Storefront, you will see that is displayed in a window that looks like the one below, which is about 65% of the total screen size of your Windows workstation (PC or laptop), similar to the below: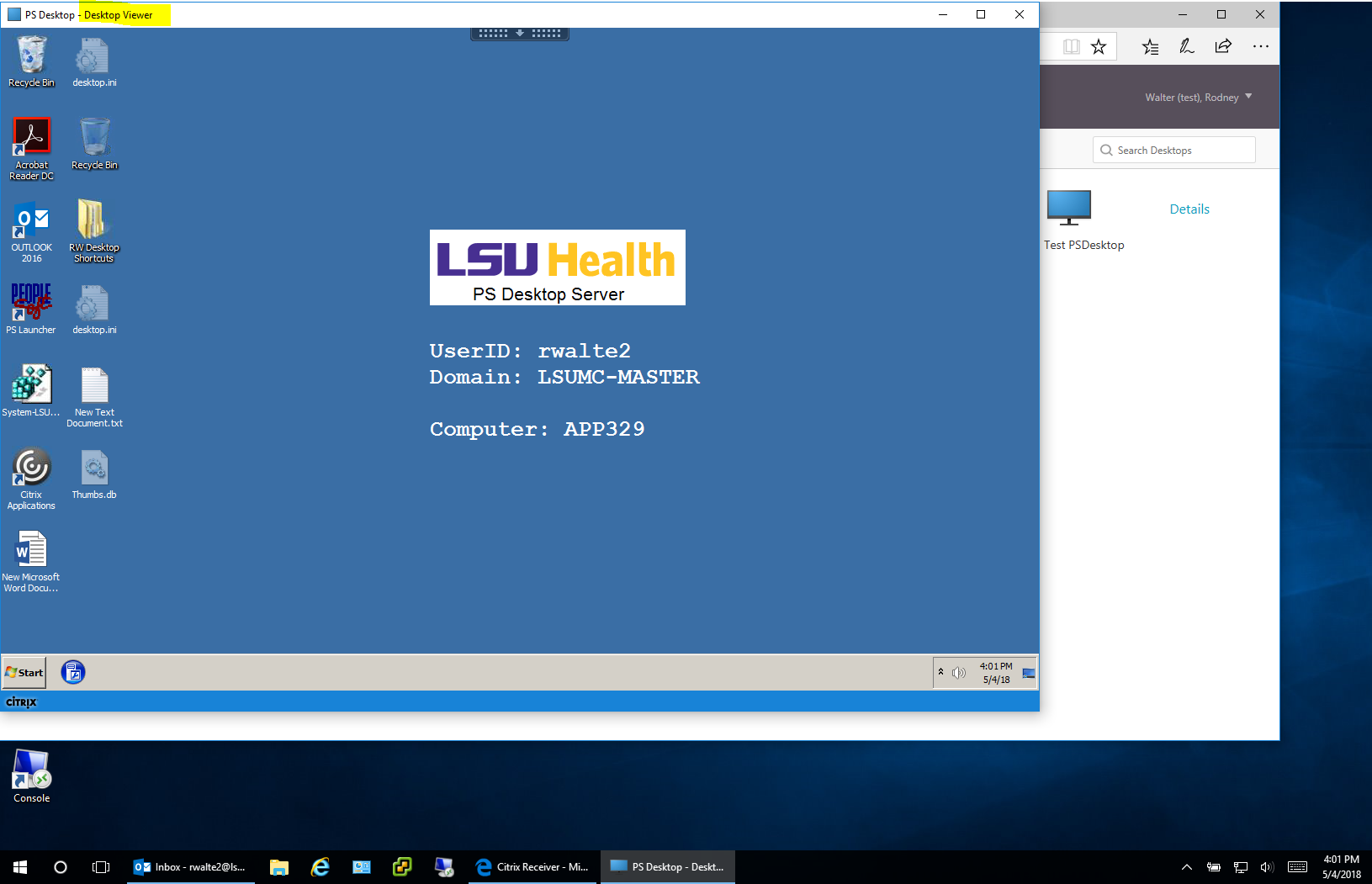 You can resize the Desktop Viewer window, by carefully clicking the lower right corner of the Desktop Viewer window, holding the mouse button down, and "dragging" the corner of the window downward and to the right.   You will have the option of continuing to view your Citrix desktop in a fully "re-sizeable" Window, or switch to viewing in Full-Screen mode.   To select Full-Screen, you can simply maximize the Desktop Viewer window using the small box in its upper right corner.  To get out of Full-Screen, or to toggle between multiple different Citrix desktops, just click on the toolbar at the top center from the screen, which is shown in greater detail below:

When you click on the arrow above, you get the full toolbar, shown just below:

The "Home" icon above takes you directly back to your local desktop.   If you have multiple Citrix desktops connected, you could also jump directly between them using the bar above.   The "Window" button will take you out of full screen and give you a re-sizeable window again.   For the most part, you can ignore the other icons shown on the toolbar.
Note – When it's time to log off, try to avoid using the Disconnect button, and avoid "X-ing" out of the desktop window.   Instead select the Start button ("window icon") in lower left of the Citrix window, and select "Sign Out".