Citrix StoreFront with iPhone or iPad
Note: :  The "Citrix Receiver" for iPhone/iPad App has recently been renamed to "Citrix Workspace".  
Download and install the "Citrix Workspace" app from the App Store.
Launch the "Workspace" app icon from the iPhone.  Next, tap "Got it", if you see that option displayed, and/or then tap "Get Started".
In the screen below, enter https://storefront.lsuhsc.edu and tap "Continue".    (Do not enable "Use smart card".)

You will next be asked to enter your LSUHSC user id and password, as shown below.   Once entered, tap "Sign In".

If your device offers Touch ID capability, you can tap "Use Touch ID" as shown below, if you wish: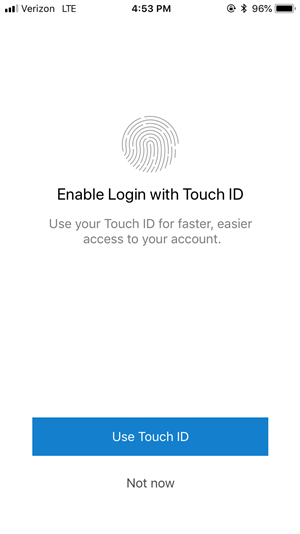 6.  You should now see a screen similar to the one show below.  To launch a Citrix desktop or app, simply tap its icon.