What is a subscription and do I need one?
If you have logged in as Student to TurningPoint using a web browser, you may first see this Profile screen.
A message about Subscriptions may be shown. We are not using Subscriptions at LSU Health.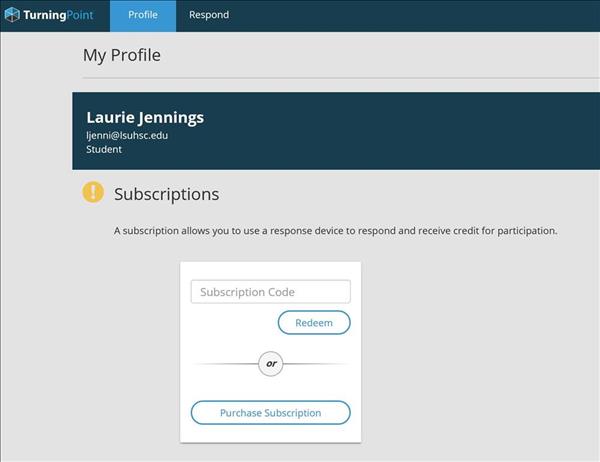 Click on the Respond tab to get to the Welcome screen.
This is where you will enter a Session ID to join.