"The Night Out Against Crime event represented a growing bond between LSU Health New Orleans and our community," notes Dr. Okoronkwo. "This relationship promotes health awareness for all."
The NORD Commission praised yet another benefit of the program. "The community greatly appreciates your presence and influence on the youth which we service. Your participation at Rosenwald Center is a bold step against youth crime in the Calliope/ Rosenwald community. We take this opportunity to express our sincere gratitude to you and your colleagues for all that you do for the youth in this community."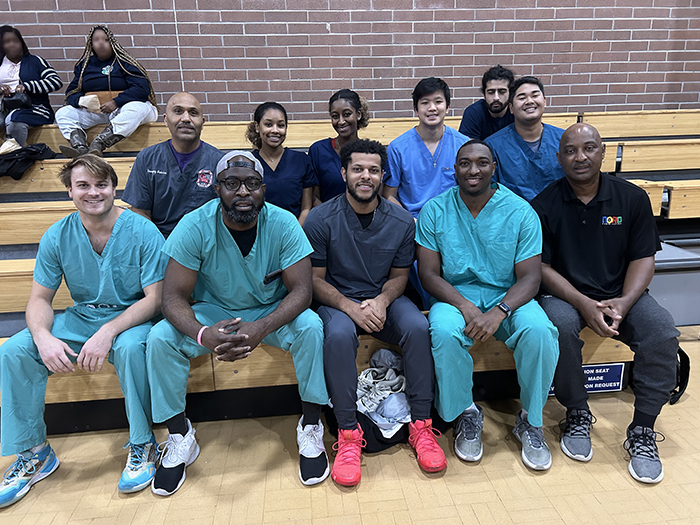 LSU Health Tournament Team
"The Night Out Against Crime was a huge success," reports second-year LSU Health medical student Mike Alfred. "It was a great opportunity for medical students, residents, and physicians to connect to the community that they serve through basketball. Our goal is to promote healthy habits and positivity by being role models to the youth in their community."
The LSU Health team won the game 34-20.