University Health (BRF) Hospitals
PeopleSoft Financials Web-Based Training (WBT)
Web-based training provides you access to PeopleSoft courses 24 hours a day, 7 days a week!
PeopleSoft web-based training (wbt) is an excellent supplement to your classroom experience by reviewing the topics from your computer desktop, you may also use it to prepare before attending traditional classroom instruction.
The courses are self-paced, so you may view a topic multiple times and/or skip topics you are familiar with or wish to view at a later time.  The courses are in TRY IT! Mode, which means you may practice a task in a simulated environment where you will be guided through each step. If you get stuck on any particular step or just want to move through the screens without entering the required data, simply press the <Enter> key on your computer keyboard.
**IMPORTANT: If you are accessing PeopleSoft this website from the Hospital campus, and is unable to run the web-based training from your computer desktop, please ask your PC supporter for assistance on running content from the internet. Or if you have access to Citrix, PS Desktop you can run it from the Internet Explorer installed there.
Please contact the Training Team if you have any questions or comments about LSUHSC PeopleSoft Web-Based training.  If you become stuck on any WBT screen, hit the enter key to move forward in the WBT.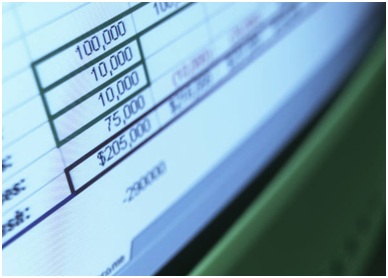 Click on the link(s) below to access the available web-based training for a specific PeopleSoft module.
---
University Health (BRF) PeopleSoft 9.1 Financials Web Based Training Courses:
Note :  Here you will find all WBT courses related to how University Health Hosptiatls utilize PeopleSoft Financials version 9.1
Click on the link above to learn how to enter a material stock request
Requisitions
Click on the links below to learn how to enter a requisition
University Health (BRF) PeopleSoft Training Manuals and Job Aids
Below are printable Training Manuals and Job Aids.  Click on the title to open the item for saving to hard drive or printing.:
Managing Requistions Job Aids:
Query and Reporting Manuals: