How do I Access TurningPoint when off-campus?
If you are off campus and want to access TurningPoint, you will need to follow these steps:
Step 1. Go to https://account.turningtechnologies.com/account/ to logon to Turning Point web application.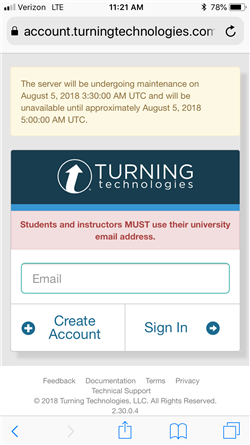 Step 2. Enter your LSUHSC email address.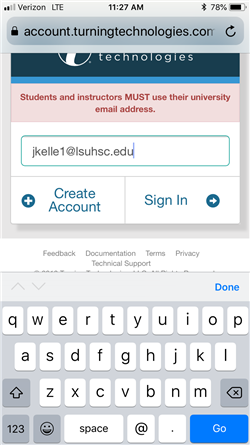 Step 3. Login using your LSUHSC email address and Password.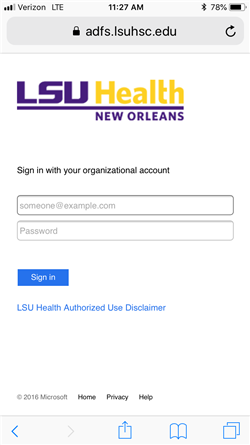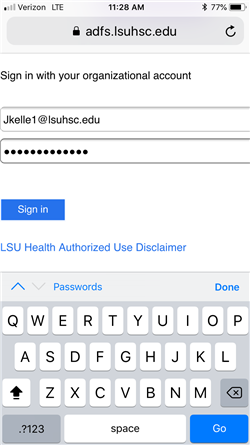 Step 4. For Students, you Profile will be your landing page. Click the menu bars next to "Profile" and select "Respond"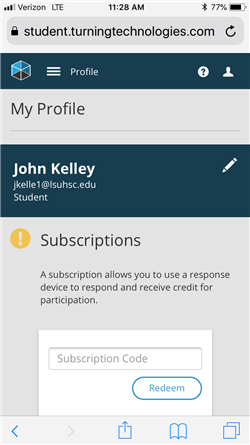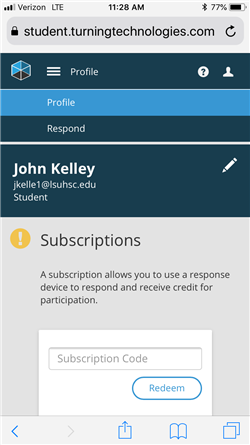 Step 5. Enter the Session ID that is provided by your Instructor and click Join Session.