Facility Services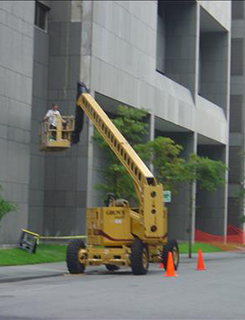 Facility Services is responsible for overseeing the operation and maintenance of all buildings. Comprised of professionals in traditional physical plant shops trained to handle normal building maintenance, custodial, landscaping services and renovations, the department's mission is to operate and maintain a high quality physical environment to enhance student learning, faculty teaching, research, and the University's service to the community.
Phone: (504) 568-7716
---
Divisions
Air Condition and Heating
The Air Condition and Heating division is responsible for adjusting, balancing, and repairing heating and cooling systems provided by power plants.
---
Building and Operations
The Building and Operations division is responsible for carpentry, electrical, locksmith, maintenance repair, painting, and plumbing.
---
Building Services
The Custodial Services division is responsible for the cleanliness of the interior of all facilities. Services include floor maintenance, rest room cleaning and stocking, trash removal and emptying of blue recycling containers, carpet care, and general cleaning.
---
Electronic Controls
The Electronic Controls division is responsible for installing, commissioning, maintaining, and repairing electronic equipment, instruments, and systems pertaining to building environmental computerized control systems and parking control systems. The Electronic Controls Technicians also redesign and modify existing systems as required and provides technical assistance to the operating staff.
---
Grounds
The Grounds division is responsible for the cleanliness of grounds and parking areas to include landscaping maintenance. This division also moves equipment and supplies between facilities and provides some disposal services and mechanic services.
---