Web Logon Instructions
You can browse through the open positions immediately, or you can click the "Login/Register" link at the top of the Career Opportunities page to login or create a new account.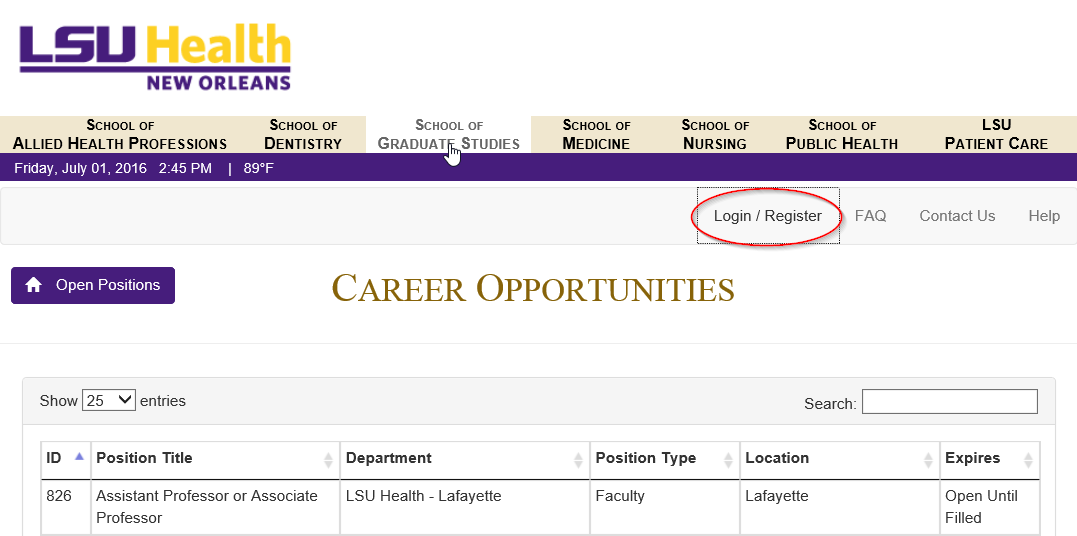 If you need to create an account, click the "Register New Account" link. If you have an account already, enter the information and click the "Log in" button. Once you are logged in, you can apply for open positions.