Current Issues
June 2014 - Report from the 2014 Regular Legislative Session
June 2014 - Higher Ed Pension - New Law
Advocate article from June 16th.
March 2014 - More ORP information
Excerpted articles from the LSU Faculty Senate Newsletter.
Focus on the FISC: a Publication for the Louisiana Legislature by the Legislative Fiscal Office, see pages 7-8, "Decrease in ORP Normal Cost Contribution Rate" -  written by Charley Rome, a fiscal analyst for the Louisiana Legislature.
February 2014 - Proposed changes to ORP
Documents pertaining to the proposed changes to employer contribution to the Optional Retirement Plan (ORP), effective July 1, 2014. Employees participating in ORP will see a reduction from the current rate of 5.1839% to 3.6658%.
Southern States Retirement Contribution Comparison (also available as a PDF below)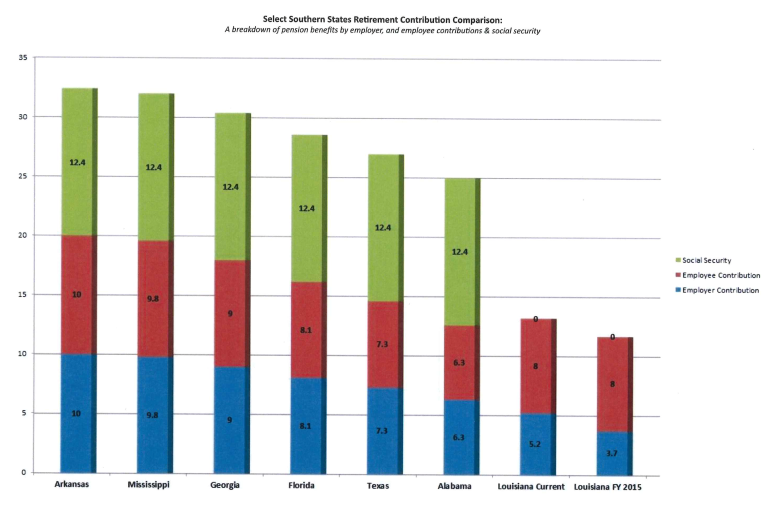 For additional information, contact LSUHSC Benefits and/or TRSL Board of Trustees.
---
Last updated:  May 2016
Updated by FS Webmaster