Current Issues
February 2014 - Proposed changes to ORP
Documents pertaining to the proposed changes to employer contribution to the Optional Retirement Plan (ORP), effective July 1, 2014. Employees participating in ORP will see a reduction from the current rate of 5.1839% to 3.6658%.
Southern States Retirement Contribution Comparison (also available as a PDF below)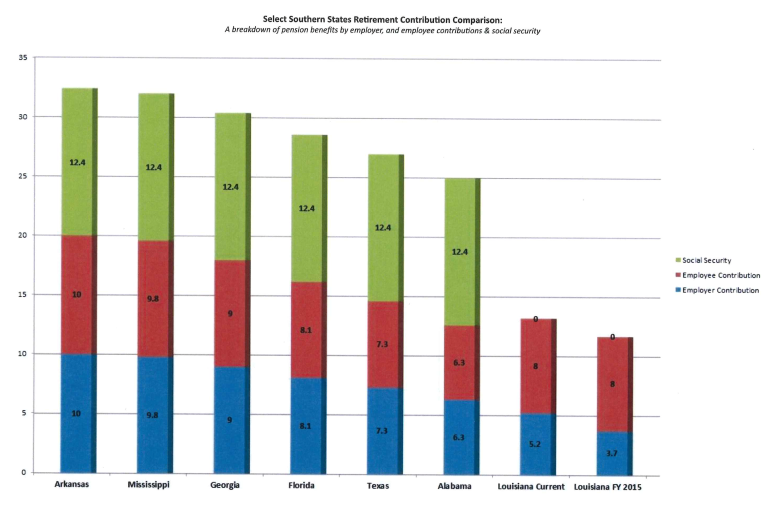 For additional information, contact LSUHSC Benefits and/or TRSL Board of Trustees.
---
Last updated: February 2014
Updated by FS Webmaster