Team Up™ Overview
Team Up™, a two-year longitudinal interprofessional education experience integrated within the curriculum of all six LSU Health Sciences Center Schools for first and second-year students, was established in September 2017. The inaugural student cohort consisted of first year students from 5 Schools (Allied Health, Dentistry, Medicine, Nursing and Public Health). There were approximately 700 first-year students from nineteen academic health programs that convened in sixty-five teams on a monthly basis on a Monday from 4:00-6:00pm from September to April (excluding December) across both downtown and dental school campuses. In September 2018, Team Up™ was inclusive of all six Schools, with the addition of Graduate Studies.
In September 2019, the Team Up™ experience was modified to include 60 student teams, and 6 sessions for Year 1 and 6 sessions for Year 2. Team Up™ includes a rotating Monday afternoon schedule for both first and second year students. 
The focus of Team Up™ Year 1 is for students to build their interprofessional team, developing effective communication and collaboration skills. First-year students apply their teamwork skills through the Health Partner Project. Each student team engages with an individual in the community to learn about the Health Partner's healthcare lived experiences and their health goals. Through active listening and communicating across all team members, students provide a community resource list to the Health Partner. The resource list is related to opportunities the Health Partner may consider as he/she works towards reaching health goals.
Team Up™ Year 2 provides second-year students with the opportunity to enhance their knowledge about professional roles while applying collaborative skills through case-based learning. Cases cover a wide spectrum of patient/client conditions with a focus of primary and secondary prevention. The culminating project is the development of an interprofessional primary or secondary annual wellness visit specific to an age or medical condition.
Our IPE curriculum supports the following national initiatives: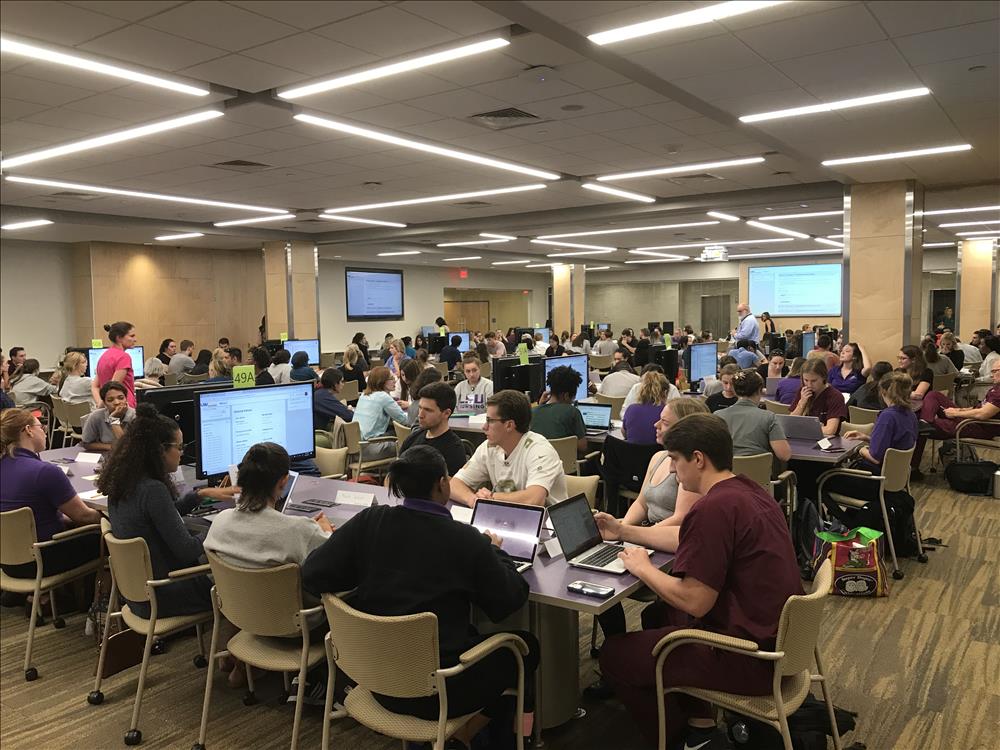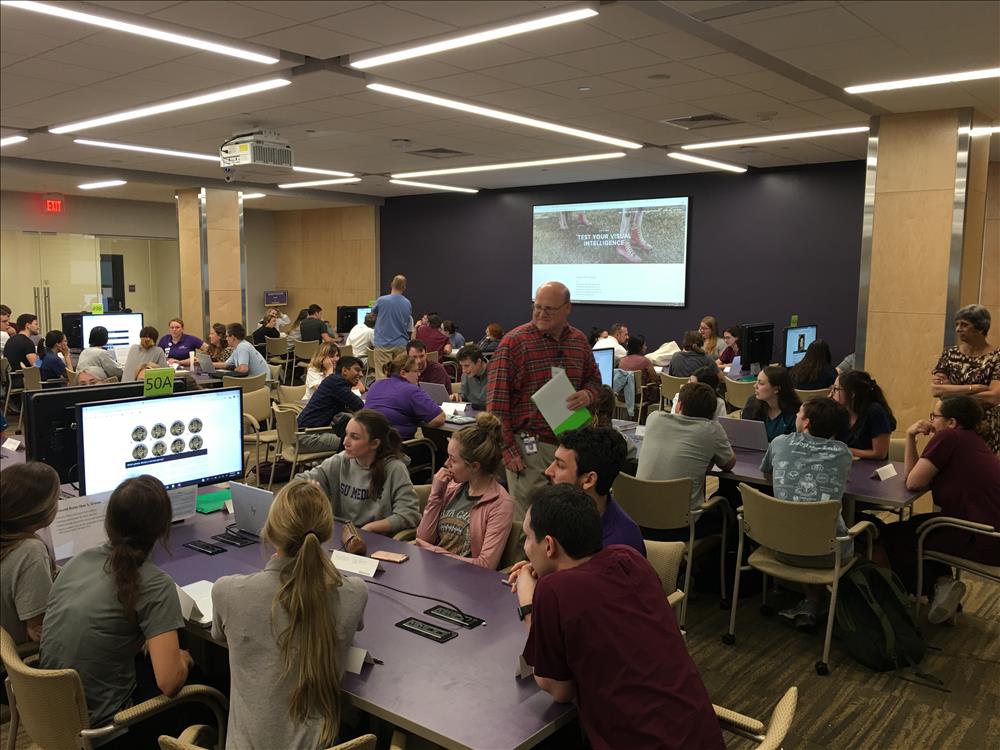 ---
Team Up™ 2022-2023 Academic Year Dates
Team Up™ sessions are held in the Team Based Learning Room (3rd floor of the Medical Education Building, across from the cafeteria) unless noted otherwise below.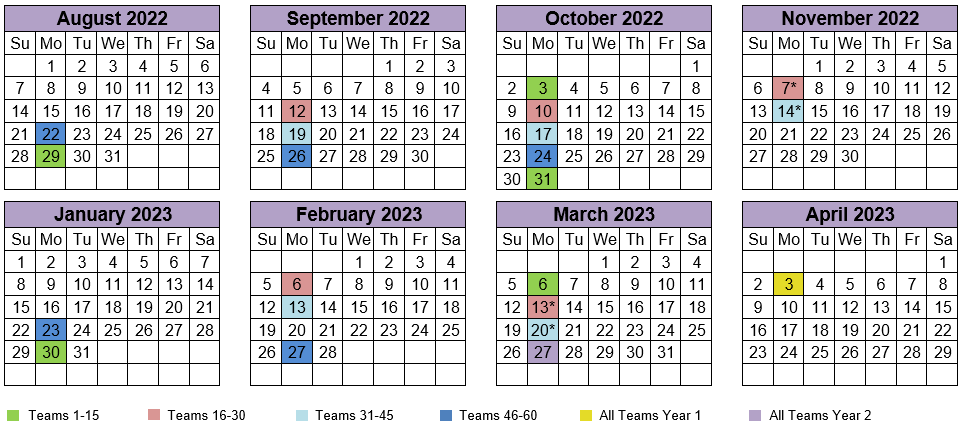 *If needed, for campus closures, fall and spring make-up sessions will be held from 6-7 PM.
Year 1 (4:00-5:00 PM)
Session 1: Orientation and Getting to Know Your Team (August 22-September 19)    
Session 2: Developing Team Cognition Through a Team Charter (September 26-October 17)
Session 3: Developing an IP Interview/Health History Questionnaire (Zoom) (October 24-November 14)
Session 4: Developing Team Cooperation Through Debriefing (January 23-February 13)
Session 5: Aphasia: Who's Coaching Communication (February 27-March 20)
Session 6: Health Partner Project Presentations (Zoom) (April 3)
Year 2 (5:10-6:00 PM)
Session 1: Orientation and Defining a Shared Mental Model for Project (August 22-September 19)
Session 2: Communicating Roles & Responsibilities Related to Falls (September 26-October 17)
Session 3: Developing IP Recommendations to Build/Strength Health Teams (Zoom) (October 24-November 14)
Session 4: Secondary Prevention of Oral Cavity Cancer (January 23-February 13)
Session 5: Managing Ethical Dilemmas Through Team Cognition (February 27-March 20)
Session 6: IPCP Proposal Project Presentations (Zoom) (March 27)