Use the Chat tool when you want to have real-time, synchronous text-based discussion with your students in an online chat room.
Creating a Chat Activity
On the course home page, click Turn editing on , and in the relevant section, click Add an activity or resource,
Select Chat from the pop-up list and click Add. On the Adding a new Chat page, click Expand all.
Completing General section: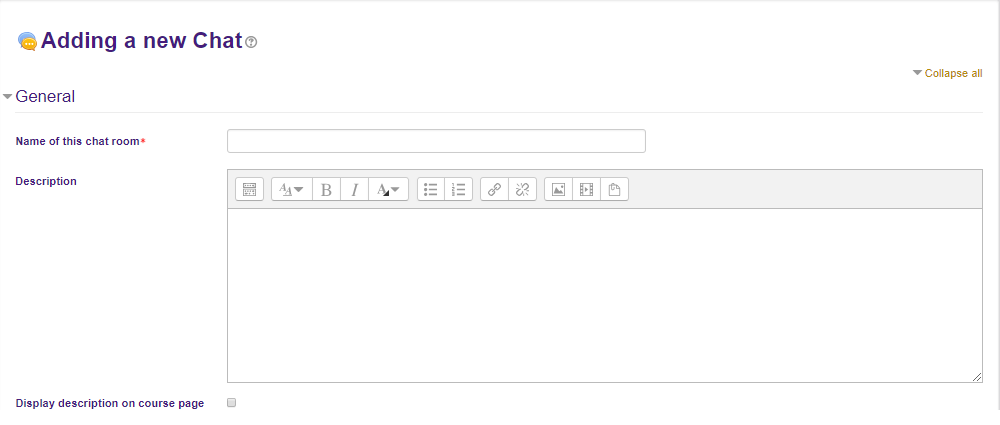 Enter the Name of this chat room and some Description text.
Completing Chat section: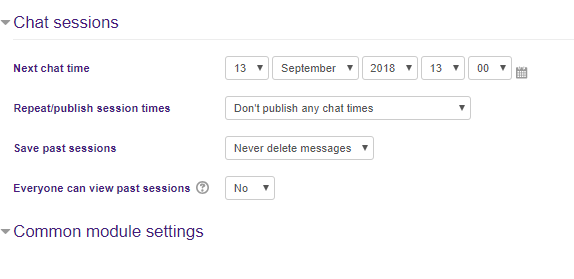 At Next chat time, enter the day, month, year, hour and minute of the first chat session.
At Repeat/publish session times, select how you want the chat time(s) to display.
Select the period for which you want to Save past sessions.
Select whether Everyone can view past sessions.
Participating in a Chat session