Events
Sing-Along to Benefit the UN World Food Program
Friday, December 9, 2022
Noon-1pm, Team-Based Learning Room, MEB
Organized by Dr. Jameel Ahmed and Dr. Taniya de Silva from the Department of Medicine, and Dr. Bradley Spieler from the Department of Radiology, come join in a sing-along to help bring awareness to the needs of those in Kenya, Somalia, and Ethiopia dealing with severe drought and the resulting famine.
You can donate to the UN World Food Program directly by visiting their site.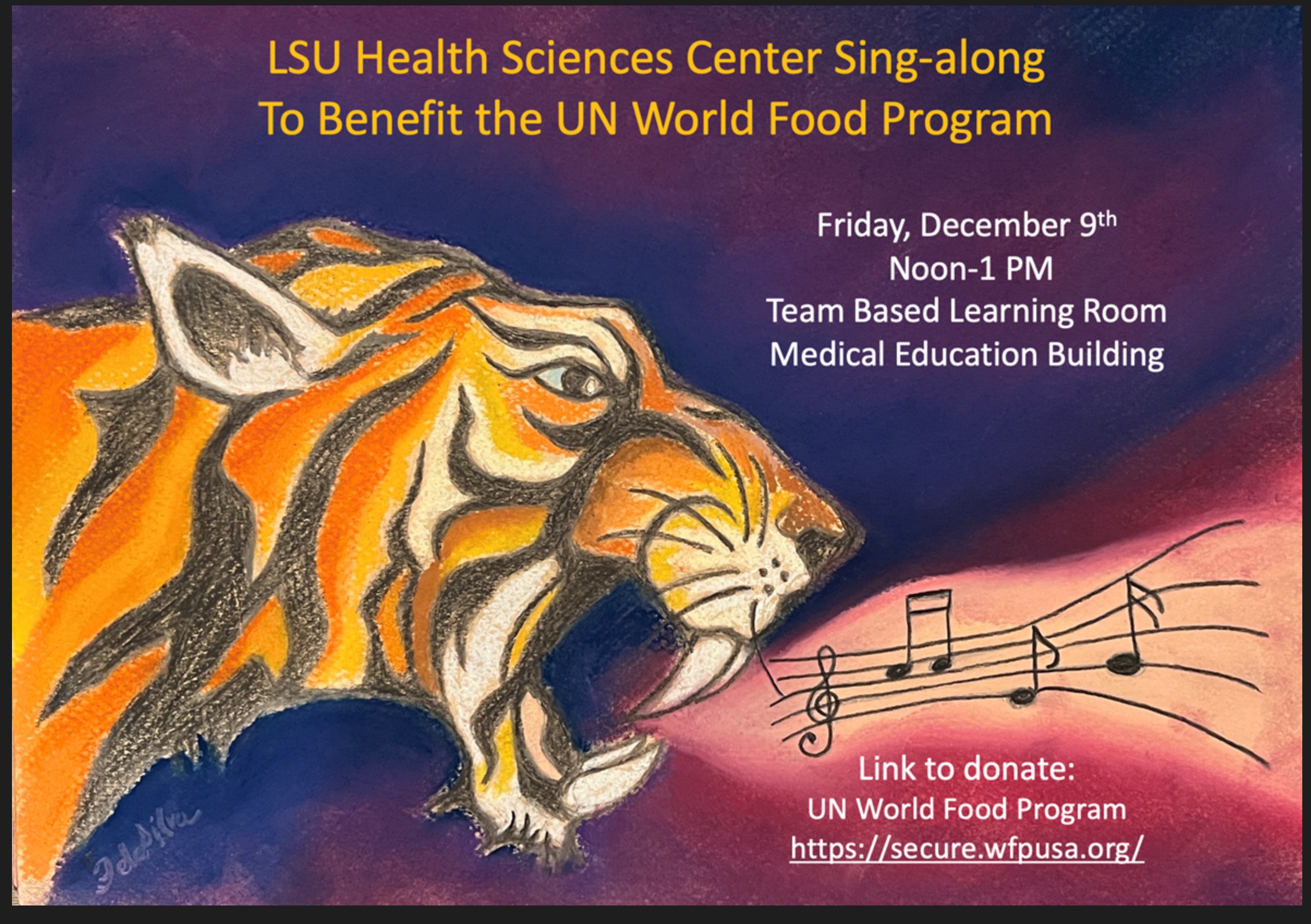 ---
Faculty Senate at President Tate's celebration of "A Historic Year at LSU"
On August 25, 2022, many Senators attended the "A Historic Year at LSU" celebration hosted by President Tate and held at the LSU Business Education Complex.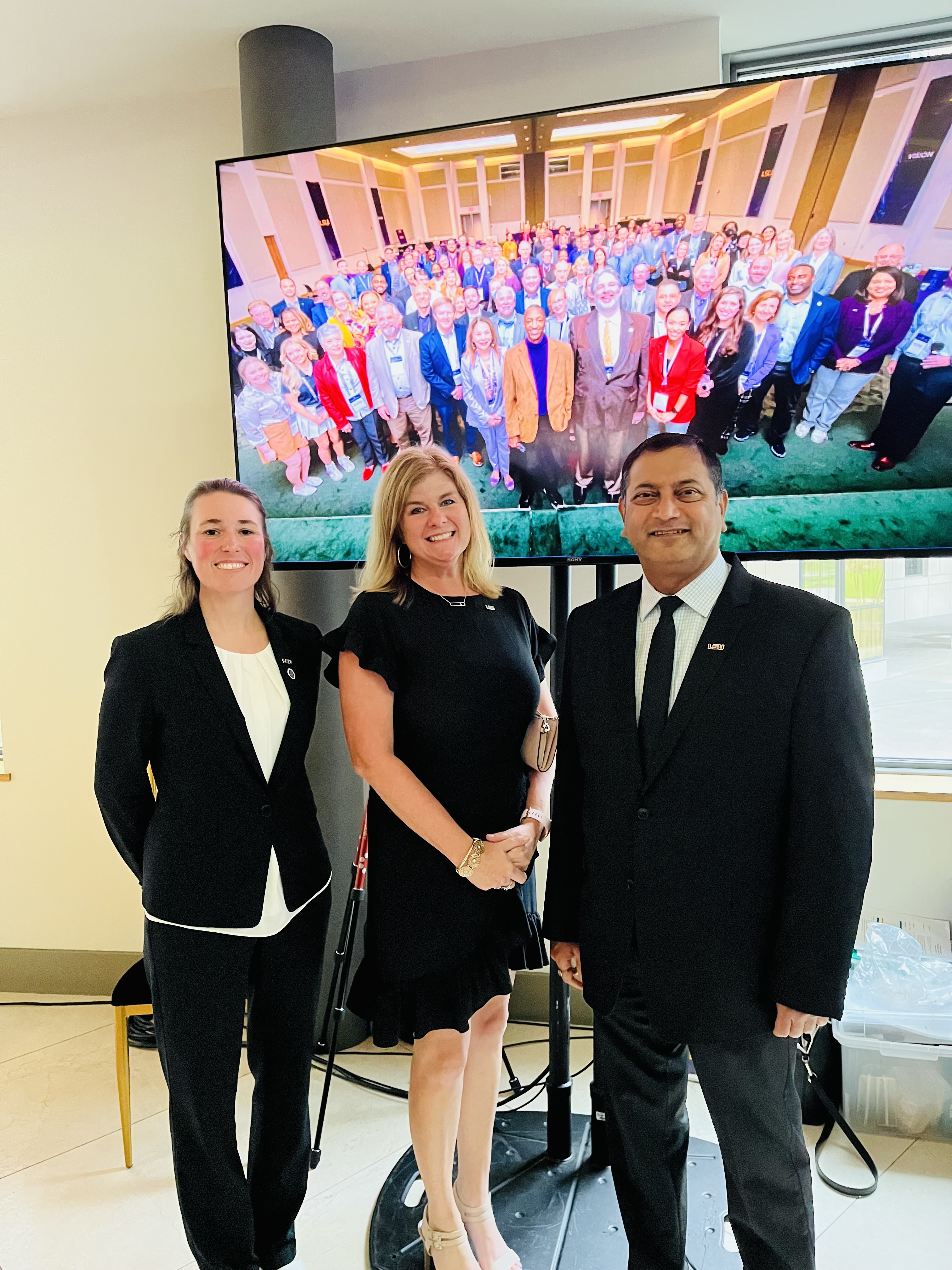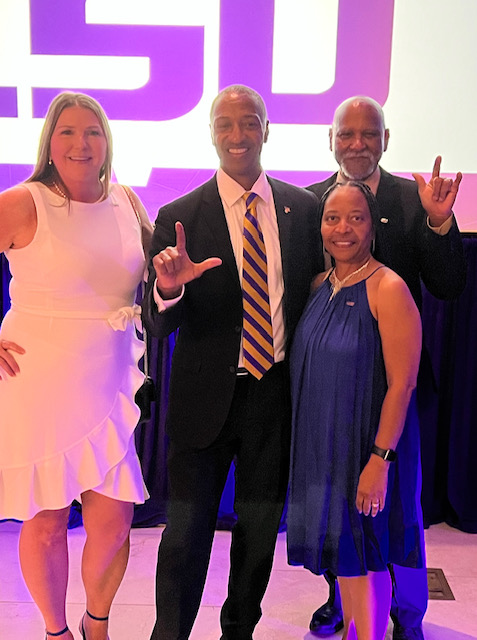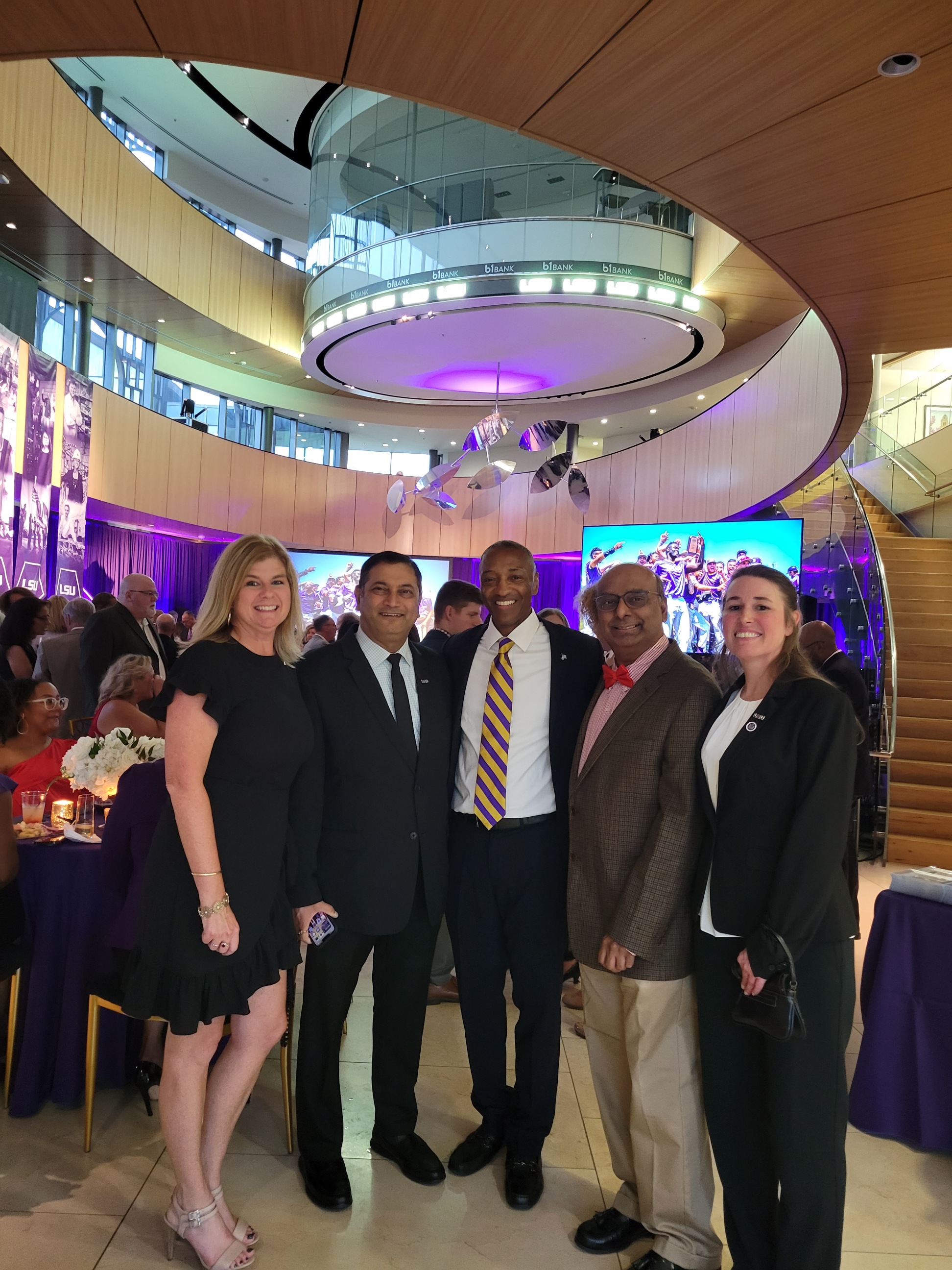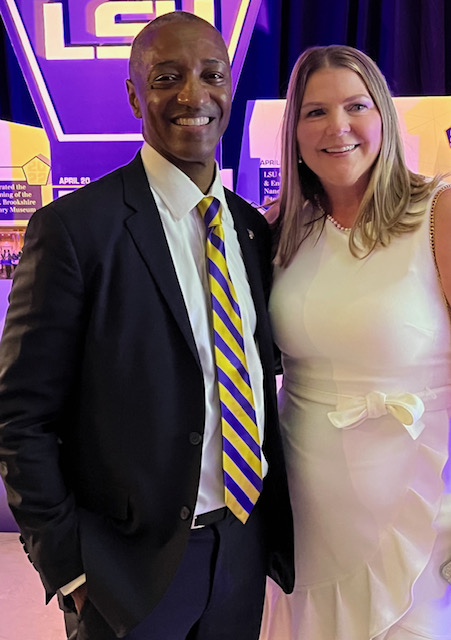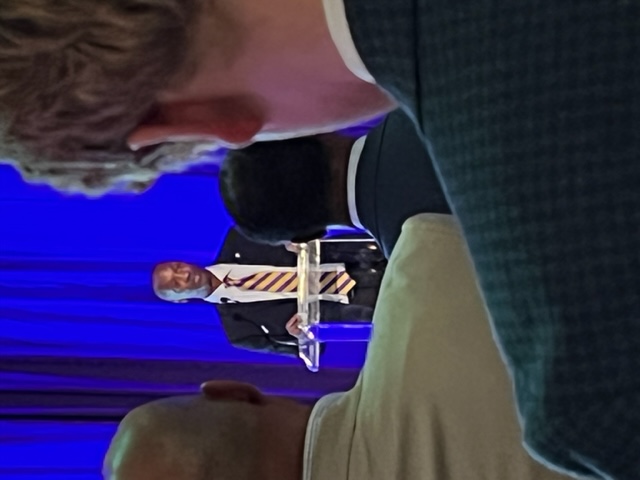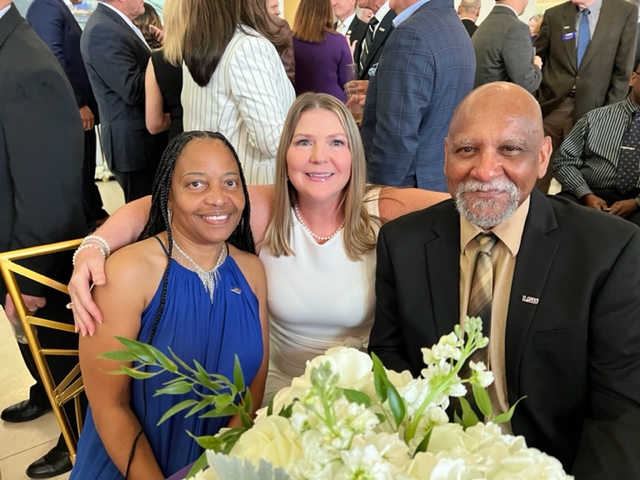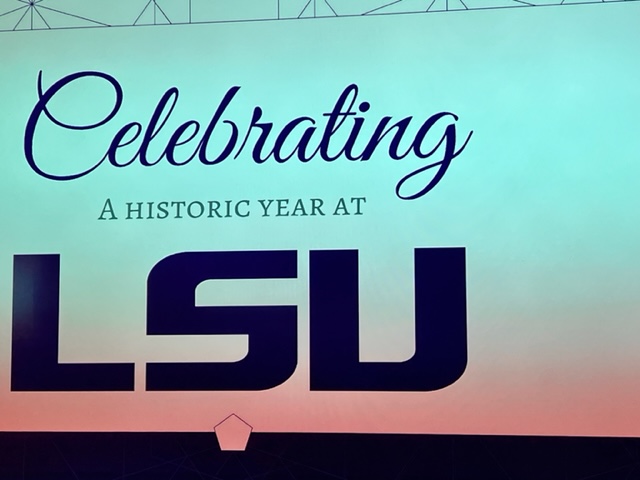 ---
Congratulations to the School of Nursing and their donation to the New Orleans Women's and Children's Shelter with proceeds from the August 2019 Coffee for a Cause!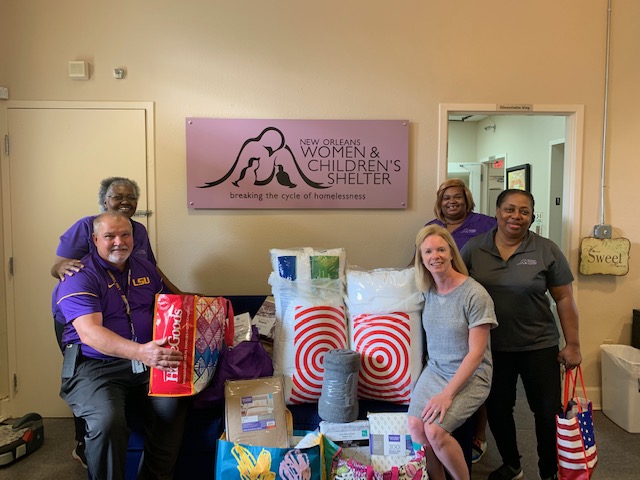 ---
Last updated: December 2022
Updated by FS Webmaster