BlackBerry Device Support
---
---
*
---
---
New features in BlackBerry 10.2.1 software. Download summary of changes in this new software release.
---
---
*
---
---
If you have an older BlackBerry device Version 7 or older please visit this page for assistance.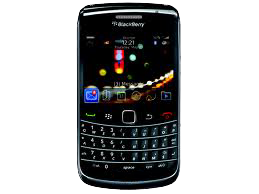 ---
---
Instructions for BlackBerry 10 devices such as the Z10, Q10, and Z30. 
If you have your own BlackBerry device but you want to connect using the LSUHSC BlackBerry Enterprise Service, please email telecom@lsuhsc.edu and someone will help you fill out the propper paperwork and then make arrangements to provision the device.
To connect without using BlackBerry Enterprise Service Device Management software, configure your device using the following steps. The most significant difference between these two methods of connection is that if a device is lost or stolen and has to be wiped to prevent a potential leakage of Patient Health Information, the BlackBerry Enterprise Service solution has the ability to wipe only the LSUHSC corporate data. With the following connection method, the entire phone would be wiped and the device would be returned back to Original Equipment Manufacturer specifications.
Steps to connect a BlackBerry 10 device to ActiveSync.
Swipe down and choose settings.Choose Accounts. Choose Add Account.

Choose Email, Calendar and Contacts.

Enter your email address.

Enter your LSUHSC password.

Optionally change this mailbox's description. Click Done.