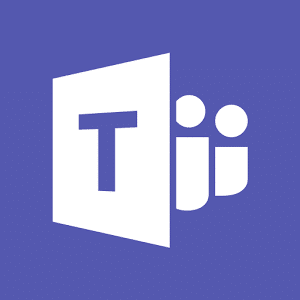 Microsoft Teams
What is Microsoft Teams?
Microsoft Teams is Office 365's hub for teamwork. It is collaboration tool that provides teams with the ability to work together and share information via a common space. You can utilize features like document collaboration, one-on-one chat, team chat, and more. Microsoft Teams is also fully integrated with many other Office 365 services.
Important Information about Microsoft Teams at LSUHSC
Microsoft Teams at LSUHSC is for internal collaboration only.

If external collaboration is needed a SharePoint site can be requested (Request SharePoint).
External people can attend meetings in Teams.

A Microsoft Team is not required to use one on one chat, group chat, and meeting functionality in the Microsoft Teams application.
Ad-hoc creation is disabled in Microsoft Teams at LSUHSC. Please use the request form linked to below to request a Microsoft Team.
Dial-in functionality is not configured for Microsoft Teams meetings at LSUHSC. (Zoom is LSUHSC's Video Conferencing Platform)

Microsoft Teams Features
Document collaboration
Persistent one-on-one/group chat
Persistent Team chat
Meetings/Calls

12/18/20 Notice: Due to a recent Microsoft policy change 1:1 calls in Teams can not be recorded. Note that this does not effect scheduled teams meetings of any size which can be recorded. If you have a business use case to record 1:1 calls please email webmaster@lsuhsc.edu   

Integration with Office 365 apps such as Microsoft Forms

Access Microsoft Teams
Microsoft Teams can be accessed via the Office 365 Portal or the Teams desktop and mobile application.

Request a Microsoft Team 

Tutorials and Documentation
Video: Welcome to Microsoft Teams Video
Video: Go-To Guide for Teams Owners
Videos: Microsoft Teams Video Training Hub
Documentation: Microsoft Teams Help and Learning Website
Documentation: Microsoft Teams for Education Quick Start Guide
Demo Video: How to use Microsoft Teams, a demo tutorial (2019)

Questions and Feedback
Use this form to send your questions and feedback regarding Microsoft Teams.

Teams Interface Overview