Sling Health Nola
Sling Health Nola (formerly NOMI) is a medical engineering design incubator created by LSUHSC and other university students in order to solve real world clinical problems. During Idea Day, team leaders will select a clinical problem to tackle from a database created by New Orleans clinicians and create a student team of 4-6 members. Throughout the school year, we have designed workshops and review sessions to help students bring their product to fruition. Successful teams will pitch their idea at the IDEA Labs National Demo Day in the spring. At LSUHSC, we also plan to run school-wide design workshops to begin developing the entrepreneurial ecosystem that we envision at our school.
This fall we will be holding our annual Idea Day to form teams and project ideas (keynote speaker TBA).
For more information or if you are interested in getting involved in this community service project, please contact a student leader noted below.
---
Student Leaders
Matthew Herrera (mherr3@lsuhsc.edu)


Faculty Advisor
Dr. Cathy Lazarus, MD (claza1@lsuhsc.edu)
---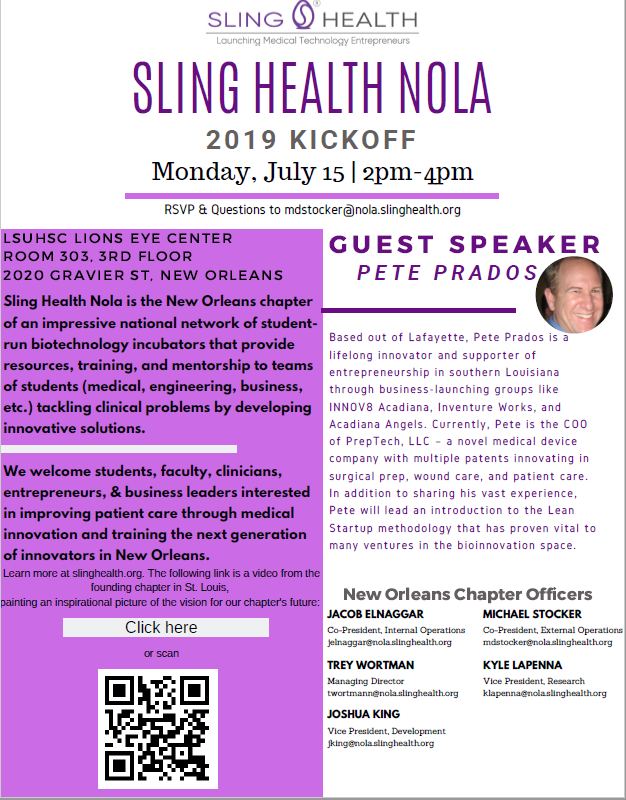 ---