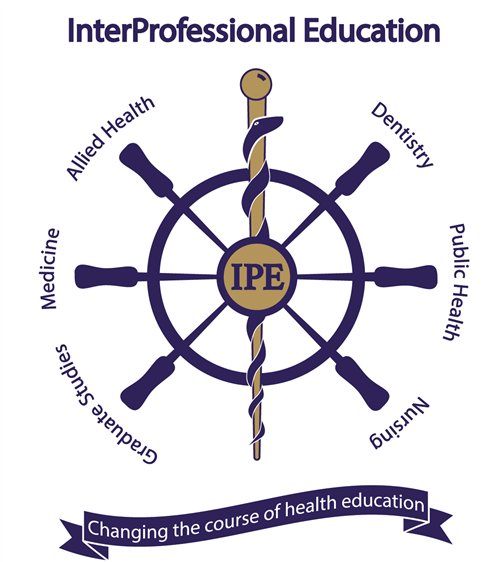 The mission of NOARHP is to ensure that all residents of Orleans Parish have access to age-appropriate, evidence-based, culturally sensitive and comprehensive reproductive health education, leading to safer, more responsible reproductive health decisions.
NOARHP places LSU Health-New Orleans, Xavier University of Louisiana College of Pharmacy, Delgado Community College, and Tulane University School of Medicine students in New Orleans area schools to teach a comprehensive reproductive health course. Additionally, NOARHP provides FREE, confidential STI screening program in conjunction with the course. NOARHP has been 100% student led and student designed since its inception in 2011, including all curriculum development, curriculum implementation and project expansion. Furthermore, it plans to stay student led as it expands its reach into more schools and adapts its curriculum to changing school needs. NOARHP student volunteers teach students in Lusher High School, Frederick A. Douglass High School, McMain High School, and Homer Plessy Community School. The NOARHP team also teaches at the New Orleans Women and Children's Shelter and at the Children's Hospital Parenting Center. We are currently working on partnering with local reproductive health organizations and city representatives to advocate for comprehensive reproductive health education at the local and state level.
If your school would like to partner with our organization, please contact us at noarhp.lsuhsc@gmail.com.
For more information or if you are interested in getting involved in this community service project, please contact a student leader noted below or email us at noarhp.lsuhsc@gmail.com.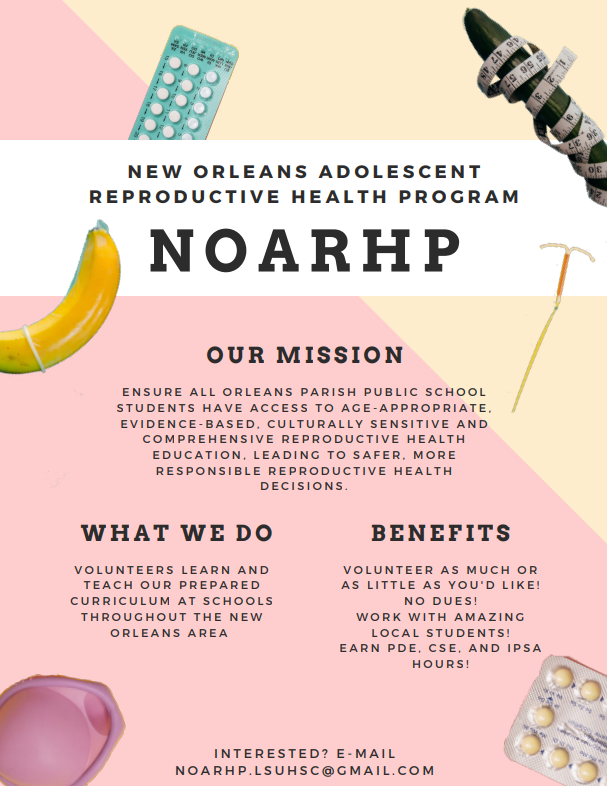 ---
Co-Chairs: Maya David (mdavid1@tulane.edu), Charlotte Pecot (cpecot1@tulane.edu), and Taylor-Fitzpatrick-Schmidt (tfitzp@lsuhsc.edu)
Faculty Advisor
Ryan Pasternak, MD, MPH (rpaste@lsuhsc.edu)
---
School-Based Health Alliance Conference Poster (2018)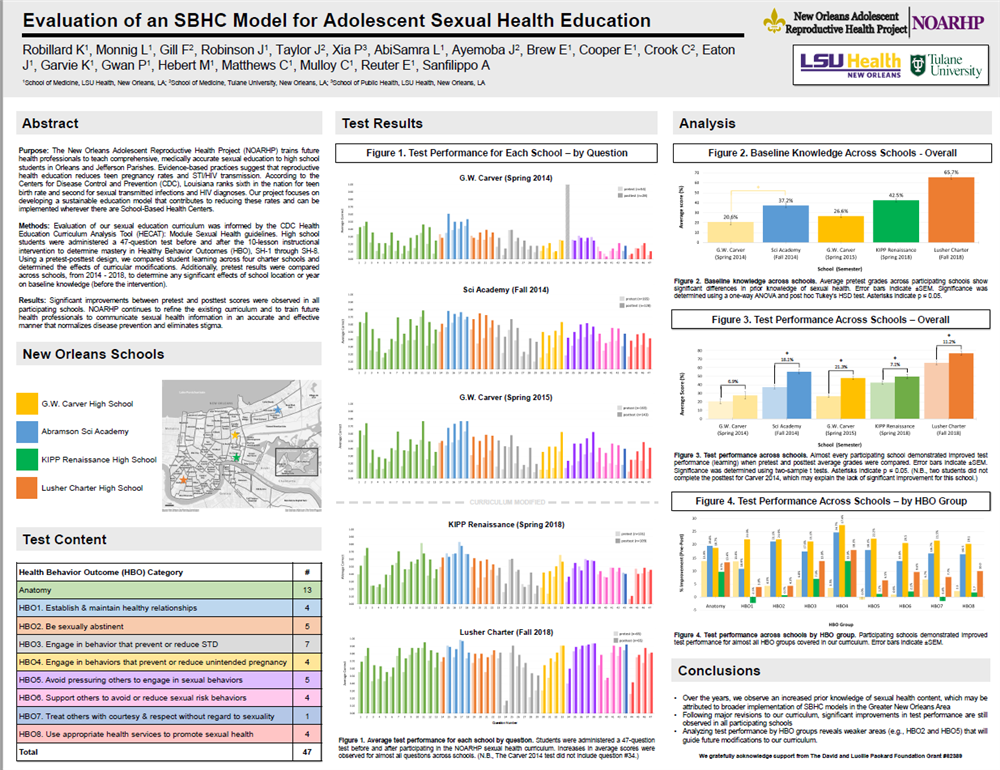 ---
---