New Orleans Women and Children's Shelter Outreach (NOWCS)
 
Established in 2015, the New Orleans Women and Children's Shelter Outreach is dedicated to serving the community. There are currently two shelter locations, Liberty Street and Chateau d'Orleans. Students provide health education to the women living in the shelter and engage the children in various activities. Once a month, there are also clinics for the shelters which can range from a pediatric clinic to a health fair.
For more information about the NOWCS Outreach program, please visit our website and Facebook page.  If you are interested in getting involved in this community service project, please contact a student leader noted below.
Student Leader:
Olivia Abadie (oabadi@lsuhsc.edu)
Faculty Advisor:
Dr. Donna Williams, MPH, DrPH (dwill3@lsuhsc.edu)
---
To access the NOWS Outreach Resource Manual, click HERE.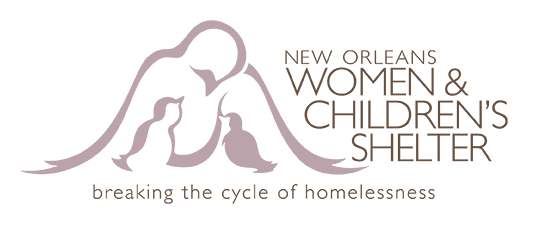 Fall 2018 Events:
Wednesday, August 22 Education Session: Dress for Success, Job Readiness
Wednesday, September 5 Clinic: Family Health Screenings
Wednesday, September 19 Education Session: Diabeats Hip Hop Workout Class
Monday, September 24 Clinic: Dental Screenings & Oral Hygiene
Wednesday, October 24 Clinic: Dental Health Clinic
Wednesday, October 3 Education Session: Breast & Cervical Cancer Prevention
Wednesday, October 10 Education Session: Zumba Class
Monday, November 5 Clinic: Flu Shots
Wednesday, November 14 Education Session: NOARHP: Condoms & STIs
Wednesday, November 28 Education Session: NOARHP Relationships & Tough Situations
Monday, December 3: Christmas Party
Spring 2019 Events:
Monday, January 14: Health Screenings & Health Partner Pairings
Monday, January 7: Restore & Relax Yoga
Monday, January 28: Nutrition and Healthy Choices
Monday, February 25: Stop the Bleed Training (with Surgery Interest Group)
Monday, February 11: Heart Health & Exercise with Dr. Griggs
Monday, February 18: HIV Education & Resources
Monday, March 11: CPR
Monday, March 18: Sexually Transmitted Illnesses
Monday, March 25: Understanding Medication: Labels & Proper Usage
Monday, April 1: Dental Screenings
Monday, April 15: NOARHP Contraceptives/LARCs