PeopleSoft Financials Web-Based Training
LSUHSC PeopleSoft web-based training provides you access to PeopleSoft courses 24 hours a day, 7 days a week.  This training is an excellent supplement to your classroom experience by reviewing the topics to prepare before attending traditional classroom instruction or by reviewing topics recently learned in class.  The courses are self-paced, so you may view a topic multiple times and/or skip topics you are familiar with or wish to view at a later time.  The courses are designed to allow the student to practice a task in a simulated environment where they are guided through each step.
If you get stuck on any particular step or just want to move through the screens without entering the required data, simply press the <Enter> key on your computer keyboard to move forward or the <Backspace> key to return to a previous screen.  **IMPORTANT: If you are accessing PeopleSoft web-based training from the LSUHSC - Shreveport campus, you must access it in Citrix PS Desktop. Also, if for any reason you are unable to access the web-based training from your computing device, you should access it from Citrix PS Desktop.
Please contact the Training Team if you have any questions or comments about LSUHSC PeopleSoft Web-Based training.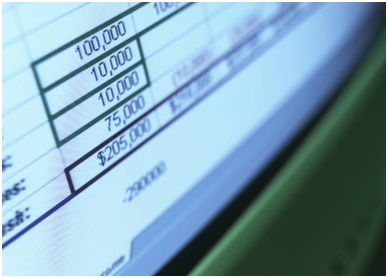 Click on the linked topic below each course name to access the available web-based training for that specific PeopleSoft module.
---
PeopleSoft 9.2 Financials Web Based Training Courses:
Basic Navigation for Financials
Click on each link below to complete each topic:
Once you have completed Basic Navigation click here:  I have Completed Basic Navigation for PeopleSoft 9.2
---
Purchasing
Managing Requisitions New Orleans and Shreveport
The participant will learn the process of entering requisitions for non-contract items in PeopleSoft including the concepts of entering and viewing non-contract requisitions, printing a non-contract requisition, copying a non-contract requisition, inquiring on a non-contract requisition, and accessing the process monitor to monitor the status of a process
Copy A Requistion
Inquire on a Requisition 
Requisition Basics 
Managing Requisitions HCSD (Under Construction)
Approving Requisitions
NOTE to LSU Health Shreveport and New Orleans:  Requisitions must be Budget Checked by the Department prior to Purchasing sourcing (i.e. generating) the requisition to a Purchase Order or RFQ - Request for Quote (for bid). Any requisition that does not have a Valid Budget Check Status will be returned to the Department to run the Budget Check process and ensure that it is Valid. This will speed up the processing of a PO or RFQ.  See the "Budget Check a Requisition" Web Based Training module for instructions on how to run the Budget Check process and how to change the ChartString(s) on a Budget Checked requisition prior to the requisition being sourced to a PO or RFQ.
Edit and Budget Check Requisitions
Managing Encumbrances
This module contains the tools needed to learn the concepts and procedures involved in managing encumbrances and pre-encumbrances in order to assist in closing or adjusting remaining balances. Encumbrance accounting allows an organization to track items from the time the organization expresses intent to purchase them until the time of the purchase and payment. Encumbrance accounting involves pre-encumbrances, encumbrances, and expenditures.
A pre-encumbrance is the intent to buy a product or service. Although it is a commitment to the department's budget, it is not a final or binding commitment with the vendor. A pre-encumbrance is created by a requisition. A pre-encumbrance becomes an encumbrance when the requisitioned item becomes a commitment to purchase goods or services (typically through a contract) and a purchase order is issued. Once the purchase order is issued, the pre-encumbrance is reversed.  An encumbrance becomes expenditure when payment is issued by Accounts Payable. Once the payment is issued, the encumbrance is reversed. On occasion there is a remaining encumbrance amount. This course will provide the end-users the tools needed to ensure that the remaining encumbrance amount of a PO Line be adjusted or canceled, if necessary.  On occasion, the end-user may need to request that a remaining pre-encumbrance amount of a Requisition Line be adjusted or canceled by Purchasing.
Managing Purchase Orders
Managing Requisitions Pre-Encumbrance
Appendix
---
Inventory / Materials Management
Receiving (Managing Shipments)
NOTE: Purchase Orders with the Receiving Required flag on the PO Line Details page checked, the item must be received in the PeopleSoft system in order for the invoice to be processed for payment by Accounts Payable. Purchase Order lines with Receiving Required set as Do Not Receive must not be received in the PeopleSoft system, as this will cause problems with reconciling (i.e. closing) the Purchase Order.
The following will not be received in the PeopleSoft system:
Blanket Orders, Standing Orders or Release Orders (if set as Do Not Receive).
Maintenance Services (if set as Do Not Receive ).
HCSD – CFMS Contracts (if set as Do Not Receive ).
LSUNO and LSUSH - Direct Pay (Dues, fees, subscriptions, etc.)
Inquiry on an Item
Receiving an Inventory Item
Receiving a Non- Inventory Item
Canceling a Receipt Line
Inventory – Material Stock Requests HCSD
Query and Reporting
Financials Query
PeopleSoft Query is an end user reporting tool used to retrieve selected data from the Financials database. PeopleSoft 9.2 provides query access in the web-based application through the Reporting Tools menu.  NOTE:  In Production, query will be accessed using the Reports (PS9FSRPT) database.  In this WBT, the Training (PS9FSTRN) database is used for training  purposes only.
BI Publisher Reports 9.2 pt 8.55 - Web Based Training (WBT):
Tip:  If you do not want to type in the information required in the WBT or if you get stuck on a screen, just press the <Enter> key on your keyboad to move forward.
nVision Reports
nVision is an Excel-based add-on application for PeopleSoft Financials that allows the user to report on transactional data. Once a user processes a report, because the output is in a spreadsheet format, the user may then manipulate the data using Excel functionality.