ScienceDirect EBS Collection: French Health Sciences and German Medical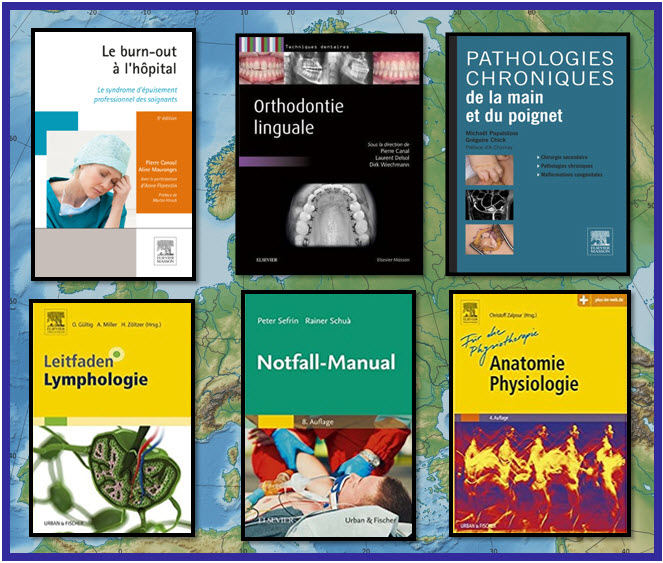 Parlez vous francais? Sprechen sie Deutsch? If you can understand those questions and can answer yes, then you may want to explore our last-but-not-least groups from the ScienceDirect EBS Collection.
The French Health Sciences category contains an array of medical topics, all in French.  You will find ebooks on physical therapy, anesthesia, cardiology, and more specialties, which will offer you a chance to hone your language skills while you glean knowledge about your chosen subject.
The same can be said of the category German Medical.  There seem to be quite a few books on orthopedics and psychiatry.  I'm just guessing though because I speak neither French nor German.  At any rate, you might want to take these categories for a spin and test your language skills.
This concludes the weekly spotlight on the ScienceDirect EBS Collection.  This varied group of ebooks will be available until June of this year.  At that time, we will be reviewing the usage of the collection and keeping the most used texts.  This is your opportunity to let us know what you want and need to be able to access.  By viewing a book you are voting for it.  And if there is a particular ebook in the collection you feel strongly about, let us know.  We appreciate your input about these ScienceDirect offerings!