If you prefer to search ScienceDirect for articles, books, or journals, please remember that we do not have access to everything that is available there. You can, however, do a couple of things to help you see what we do have access to that will make things easier.
If you're searching ScienceDirect for a topic, when you get the search results look on the left side of the screen and select the box for "Subscribed journals":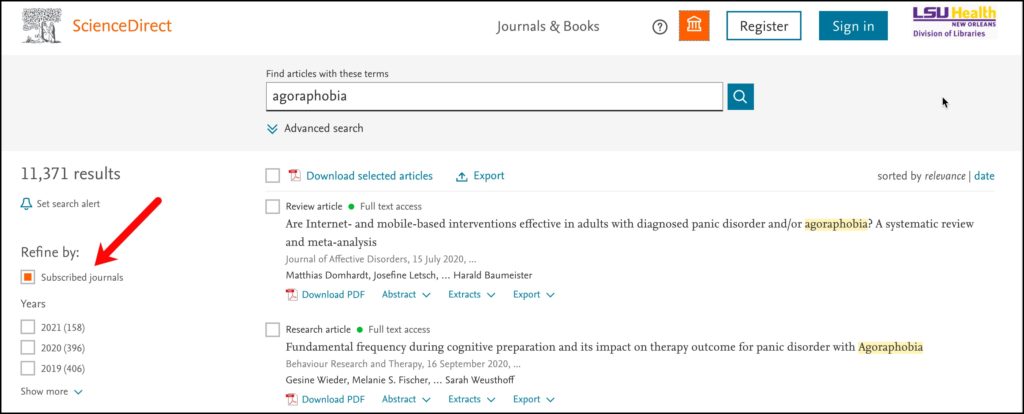 This will ensure that you can get the articles from journals we subscribe to and you will not run into any request to purchase the article.
If you prefer to browse for a book or journal, there is a similar setting you can use to just display those items you will be able to access. After clicking "Journals & Books" at the top of the page, the full list of titles on ScienceDirect will be displayed. On the left you have three options to limit that list:
Subscribed & complimentary: this shows the books and journals we have access to as well as a selection of free titles
Open access: these journals and books are available to everyone for free
Contains open access: there are articles in the journal that will be available for free; the Library may still not have access to the journal if this option is selected
We recommend that you choose "Subscribed & complimentary" to make sure you see books and journals you can get to: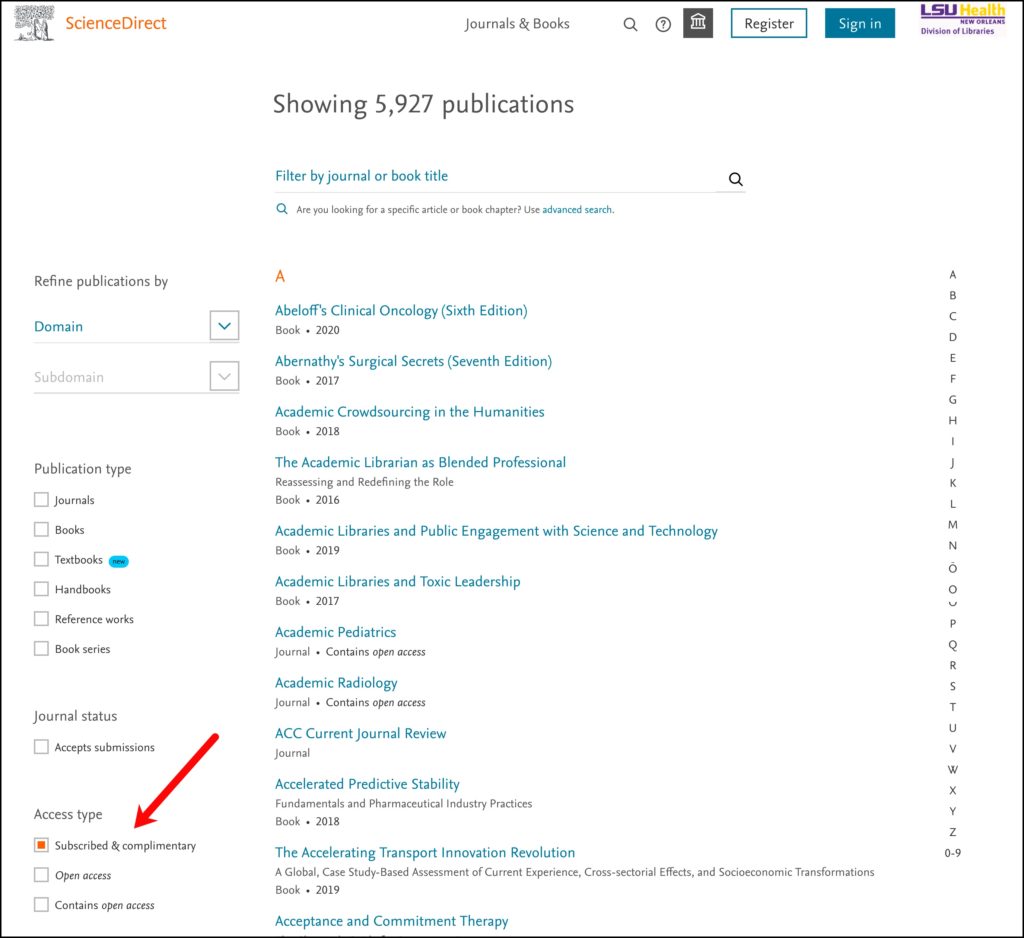 Hopefully these tips will help make searching ScienceDirect a little easier. One important point to remember, though, is that when you're searching ScienceDirect you're just looking at the books and journals that are published by Elsevier and any societies that choose to have them host the society's content. We also have access to Scopus, Embase, and Web of Science, which, along with PubMed, are among the many databases we offer that will search a variety of sources and publishers.
Another way to help you get to free articles and those we have access to through subscriptions when using ScienceDirect is the LibKey Nomad Browser extension. When in ScienceDirect, you will see an icon that says "Download PDF" for those articles you have access to: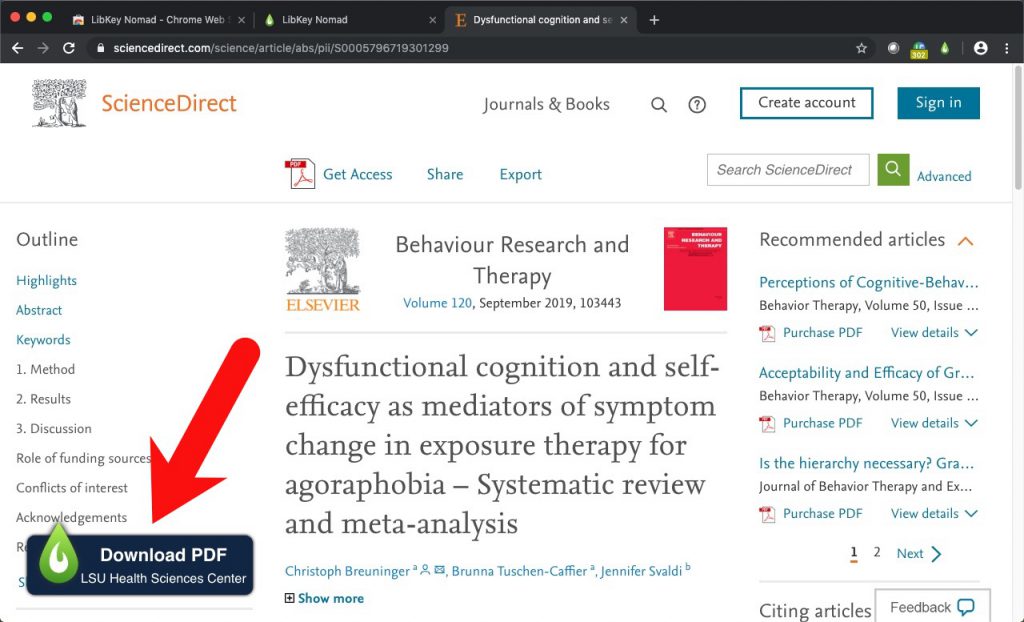 You can find more information about this handy tool on our LibKey Nomad LibGuide.
If you need help with searching or any other Library services, please contact us.