ScienceDirect EBS Collection: Chemistry and Chemical Engineering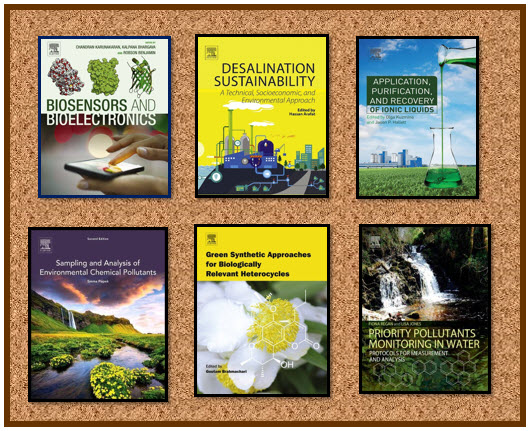 Have you had an opportunity to check out the ScienceDirect EBS Collection yet? This varied collection of over 5000 ebooks will only be available until the end of June 2018. And there is so much to explore!
This week we are highlighting two related categories from the collection: Chemical Engineering and Chemistry.
In the Chemistry category you will find full text ebooks relating to – surprise! – Chemistry.  Check out the advances in mathematical chemistry and asymmetric autocatalysis.  You can explore NMR spectroscopy, liquid chromatography, and natural products chemistry.
In addition to a series of ebooks about current developments in biotechnology and bioengineering, the Chemical Engineering category covers chemical hazards, biopharmaceutical processing, and polyurethane polymers.  There are texts on cosmetics and data analysis in chemical engineering.
So, if you haven't explored this collection yet, please take a moment to check it out.  Your participation is important to us.  We will have access to all of these ebooks until the end of June.  After that, only the most used ebooks will be added to our permanent electronic collection.  So let us know what's important to you by checking out the categories and clicking open some books.