ScienceDirect EBS Collection: Veterinary Medicine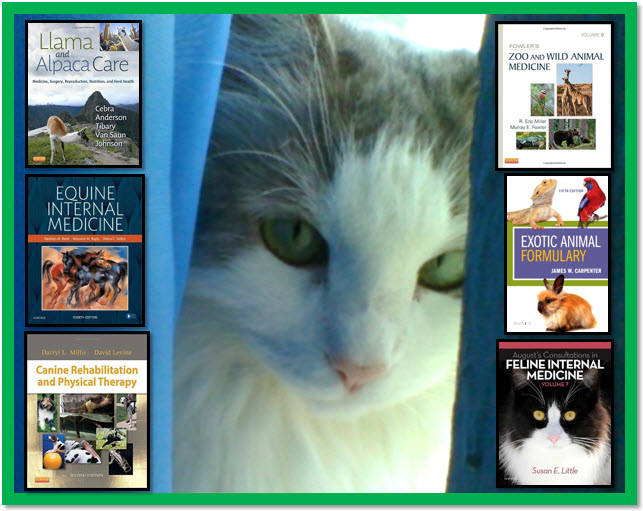 This week's examination of the ScienceDirect EBS Collection is focused on the Veterinary Medicine category so I thought I'd let my cat, Katana Lee, draw your attention to some of the exciting titles available for your review.
There seems to be a great many titles devoted to equine medicine, but there are also some gems. If you have decided to raise llamas or alpacas post medical career, you might want to read Llama and Alpaca Care by Chris Cebra, et al. If herding cats is more your speed, there are a variety of books on feline care and diseases.  You could study the books on canine care over the Christmas break to prepare for health issues with your furry best friend or in anticipation of a second career in wolf rehabilitation and management.  Or perhaps the lure of the Old West is calling you to buy a ranch and raise cattle or horses.  Then this is the category for you.
Whatever your reason, please take a moment to explore selection.  This special collection of ebooks will only be available until the end of June 2018.  After that most will disappear and only those that receive the most use will be added to our permanent ScienceDirect database.